Scorpion Control Safety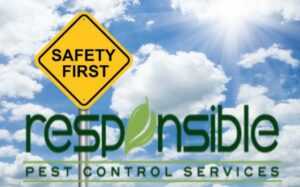 Is your scorpion pest control safe for kids and pets? And do u come to east Chandler? – Jennifer K.
Absolutely Yes! Responsible Pest Controls products and application methods are child and pet friendly.
Call & Schedule Service
Start Service Online
TEXT to Start Service
Responsible's low-impact scorpion pest control treatments are done responsibly by highly trained & certified specialists. Ultimately, nothing's more important to us than Your family & pets well-being!
We are selective with products, and have tested them in the field and the office for safety. We just ask that they remain off our scorpion pest control treatment until it dries. We service Chandler and the entire valley! At Responsible Pest Control we make a special effort in choosing products and application methods that are friendly to your children and pets.
Your family's healthy environment is our top priority at Responsible Pest Control. Our pest control Pros use RESPONSIBLE methods for the safety of you, your children, and your pets! We work highly trained techs who effectively treat using targeted applications treating where scorpions & pests will make contact – not where you normally contact.
We use only the best products available on the professional market with RESPONSIBLE methods for the safety of Children and Pets!
We use a few products for effective scorpions pest control. Our products come from pretty little African Chrysanthemum flowers and have BIG Pest Control POWERS! Most of the products we use are in the Pyrethrum Family which are derived from the African Chrysanthemum Flower and kill pests on contact, but have no residual effect. Some of our products are derived from the African Chrysanthemum flower and then synthesized so that they will continue to kill scorpions and other pests for a month or two depending on the application.
Schedule Online, or Call 480-924-4111 & 623-455-5460
Providing Scorpion Control in Mesa Phoenix Chandler Glendale Gilbert Scottsdale, Queen Creek, Maricopa, & ALL surrounding areas.