Termites & Arizona Rain
Termite activity increases throughout the Phoenix AZ Valley as the ground gets soaked by a good rain.
Subterranean Termites are the main species of Termite in the Phoenix Arizona Valley, and they thrive in MOIST soil. It's Been Raining and we are grateful for the cooler temps and ground water! BUT…
Make sure the ground around your home directs RAIN water AWAY from your foundation!
All this welcomed moisture will bring more Termites up in search of Cellulose (in the wood of our homes)!
Signs Of Termite Activity at Home:
"Mud Tubes" these are small tubes that look like mud. They usually come up from the ground on a foundation wall or through an expansion joint in concrete.

Swarming Termites means a new colony is trying t get established at your home!
Damaged Wood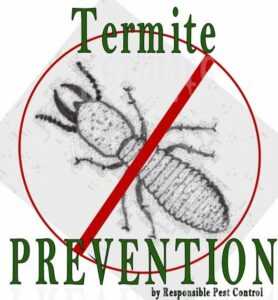 Conducive Conditions Contributing to Termite Infestations
These conditions contribute to Termite Infestations. PREVENT problems by making sure your home does not have them!
Moisture in Your home or around the foundation.
Any direct wood to soil contact in your home or a structure touching your home.
Faulty grade, directing water to the house instead of AWAY.
No Termite pre-treat before construction, or inactive treatment that is no longer effective.
Landscape Termites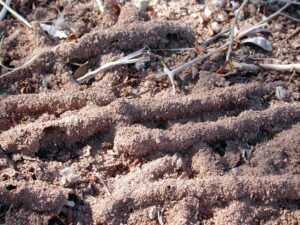 In the Arizona Desert, we have the "Desert Termite" (Gnathamitermes & Wheeler Termites). "Desert Termites" mostly feed on wood, and PLANTS outside.
After a good rain or watering, "Desert Termites" build "mud tubes" that can completely cover dead plants or wood products. Desert Termites also leave sheets of mud on Palm Trees, Cactus, and pieces of wood touching the ground.
Think You May Have a Termite Problem? Call for a FREE Termite Inspection!
Responsible Pest Control Mesa AZ – Making Happy Customers in: Phoenix, Gilbert, Scottsdale, Chandler, Queen Creek, Maricopa AZ, & surrounding areas.