Bug Bites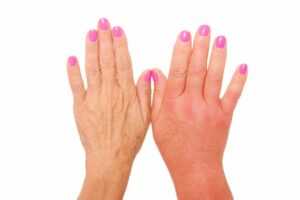 The most common bug bites come from: Mosquitoes, Fleas, Ticks, and Bed bugs. No only are bug bites annoying, but they can spread disease.
Pest Control
Pest Control for biting pests is most effective following these steps:
Correct Identification – Treating for the correct pest is CRUCIAL to get rid of the problem for effective control. These pests require specialized treatments and treatment for one wont work on an other. Effective Pest Control STARTS with a careful inspection to identify Pests, harboring areas, and any contributing conditions around your home and yard!
PREVENTION – PREVENTING pests from ENTRY to your home or office is the BEST control… Before you start getting bit or an infestation starts!
Pet Treatment – Treating your pet should be done THE SAME DAY your home and yard are treated. When pets get ticks or fleas, and other pests, ON THEM they are usually brought INSIDE where they can BITE YOU and INFEST your home.
Specialized Pest Control Treatment – Pest Control actually begins with SANITATION including: vacuuming, wiping down furniture, laundry. The second step is a SPECIALIZED indoor and outdoor pest control treatment according to the biology and habits of the specific target pest.
Protection – You can protect yourself and pets by using an insect repellent (usually DEET) and treating your clothes with a pyrethrin or appropriately labeled pyrethroid spray.
Biting Bugs Include:
Bed Bugs
Conenose But
Kissing Bug
Cat Fleas
Dog Fleas
Human Fleas
Rat Flies
Black Flies
Deer & Horse Flies
Punkies
Stable Flies
Lice
Chicken Mites
Chiggers
Scabies
Notern Foul Mites
Straw Itch Mites
Tropical Rat Mites
Blacklegged Ticks
Deer Ticks
Lone Star Ticks
Rocky Mountain Wood Ticks
Fowl Ticks
Relapsing Fever Ticks

Call 480-924-4111 Start Service Online > TEXT for Pest Control
Delivering EFFECTIVE Pest Control in Mesa, Chandler, Phoenix, Glendale, Scottsdale, Gilbert, Queen Creek, Maricopa, & Greater Phoenix & Tucson AZ areas.