Click Beetles in Phoenix AZ click, and flip their body when turned upside down till they land on their feet!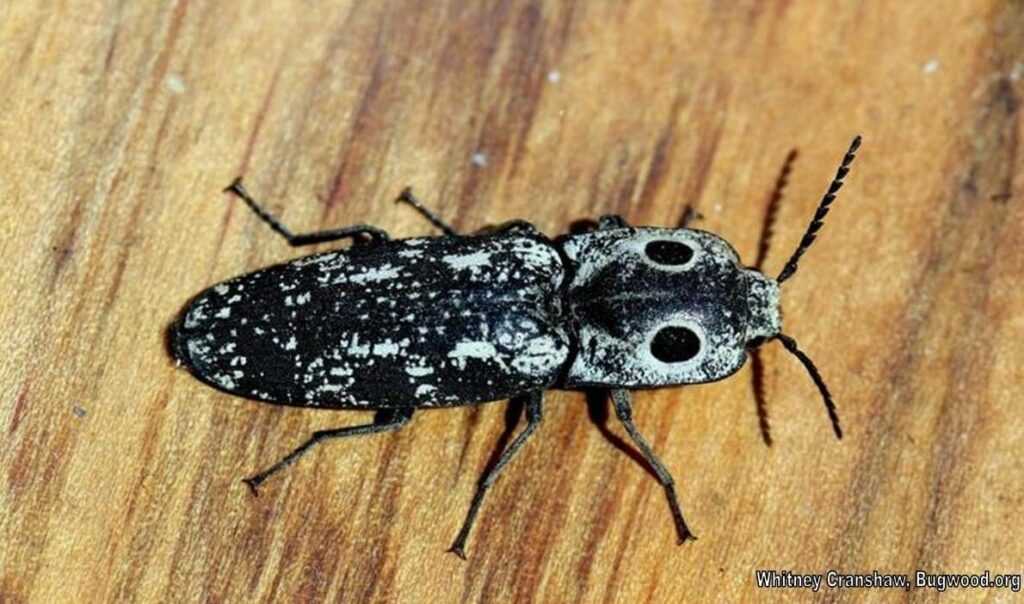 Click Beetle worms and larvae feed on underground grass, and plant roots. Adults eat the leaves of trees and bushes. These beetles are attracted to LIGHTS at NIGHT and can find their way inside Phoenix area homes by lights left on at night.
Identification
3-20 mm in length.
Black or brown with lightly pattered color.
Long, flat, and narrow in shape rounded in front and back
Antenna
Loose pronotum joint allows these beetles to CLICK.
The best exterminator on earth – Delivering EFFECTIVE Pest Control in Mesa, Phoenix, Tempe, Gilbert, Scottsdale, Chandler, Queen Creek, Maricopa, Glendale, & the Greater Phoenix Valley.