Control Stinging Pests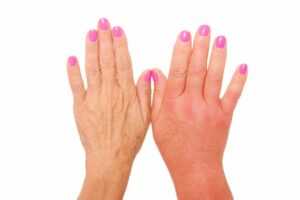 There are 4 groups of pests that sting including: Ants, Bees and Wasps, SCORPIONS, and caterpillars. Stings can cause pain, redness, swelling, and severe allergic reactions. Control stinging pests with the professionals at Responsible Pest & Scorpion Control!
Call 480-924-4111
Start Service Online >
TEXT for Scorpion Control
Ants
Ever stepped on an ant hill in sandals? If you have, you've probably been stung by ants. It's not an experience easily forgotten. Ant stings can be severely painful, and cause allergic reactions. Fire and Harvester ants are the most commonly known ant to bite, but all ants can and will bite. The good news it… Ants can easily be controlled with regular pest control services!
Their devilish appearance says stay away! Scorpions all come equip with a stinger tipped tail that they use to kill their food before consuming it. Scorpions often sting people with those devilish tails! There's over 25 dangerous scorpions in the world, but the only life threatening scorpion stings in the USA come from the Arizona Bark Scorpion. Scorpions stings can also cause severe reactions, and victims should seek medical attention. You can CONTROL and PREVENT scorpions with monthly scorpion pest control services.
Bees and Wasps
Some bees are more prone to stinging than others, like Africanized bees for example. Others are more passive, like bumble bees. Wasps are the same… Some species are more aggressive than others, but all bee and wasp stings pose the risk of allergic reaction. When bees build hives or infest close to home they should removed by a professional. Control wasps around your home and yard with regular pest control services!
Caterpillars
Yes those cute furry little guys can pack a powerful punch! Some caterpillars have poisonous hairs, and spines, that cause irritation and stinging. Those poison hairs protect the caterpillar from predators that would eat them for lunch. Caterpillar stings do cause pain and redness, and can cause severe allergic reactions too.
Call 480-924-4111
Start Service Online >
TEXT for Scorpion Control
Providing specialized Scorpion Pest Control in Phoenix, Mesa, Chandler, Glendale, Gilbert, Queen Creek, and surrounding areas.