CONTROL pests naturally & PREVENT infestations! Natural pest control eliminates conditions that give food, moisture, and shelter to pests – So they can't infest.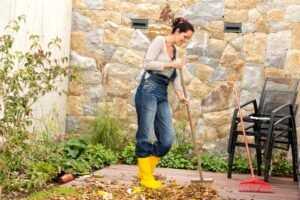 Small steps to control pests by minimizing bug resources help prevent infestations in a big way… Here's how to control pests naturally:
Call 480-924-4111
Start Service Online >
TEXT for Service
Eliminate Moist Conditions
Just about every pest needs moisture from Termites to Roaches. Scorpions prey on bugs that are attracted to moisture and actually seek water themselves. Make sure water around your property is draining properly – AWAY from your home. Repair leaking pipes and other unintended moisture sources.
Remove Debris
Wood debris left on or in the soil is dinner for termites, and will actually attracts termites. Scorpions, spiders, and other pests take shelter under dead leaves and other debris. Eliminate unnecessary debris around your home and yard. Eliminate wood, paper, or cardboard buried around your house. Keep firewood, and compost piles, at least 20 feet away from the house.
Resolve Wood to Ground Contact
Wood to ground contact will attract TERMITES into your home. Even is it's a wood fence that then connects to your home… It can lead termites right into your house. Homes that have wood to earth contact usually just need to be graded correctly. Digging back the soil so wood is at least 6 inches above ground level will fix the problem!
Correct Bad Ventilation
Bad ventilation causes moisture problems, which in turn attracts termites and other pests! This is a big problem with crawl spaces. If you have a crawl space make sure your vets are always open so air can flow freely. Some homes are pretty old and may not have sufficient ventilation. Contact a licensed contractor to install vents that allow cross-ventilation and prevent air pockets.
Remove Excessive MULCH
Everybody like a good looking flower bed! But mulch retains moisture, which allows bugs to THRIVE! If you're a gardener, you have most likely noticed bugs in the mulch. Earwigs, Beetles, Termites, mites, crickets and roaches all love mulch because it retains moisture! Make sure your mulch is NOT thicker than 2-3 inches deep.
Cut Down Dense Vegetation
Bushes, shrubs, tall grass, and other landscaping shouldn't be right up next to the house. Although they're beautiful, they trap moisture and provide shelter and almost invisible access into homes. Heavy vegetation can cause wood decay and actually attracts termites. Plants can block foundation vents, and cause moisture problems in crawls spaces which will attract termites, roaches, and other pests.
Eliminate Food Sources
Spills, crumbs, dirty BBQ's, dirty dishes, uncovered trash cans, and wrappers all INVITE roaches, crickets, ants, and other pests over for dinner! Make sure to clean up spills and crumbs right away. Dirty BBQ's are a favorite of RATS, so clean your BBQ after each use. Open trash cans attract FLIES. There's nothing more disgusting than a bunch of maggots at the bottom of a trash can!
Call 480-924-4111
Start Service Online >
TEXT for Service
Providing EFFECTIVE – GUARANTEED & Pet FRIENDLY Pest Control in Mesa, Phoenix, Chandler, Glendale, Gilbert, Scottsdale, Queen Creek, San Tan Valley, and surrounding areas.