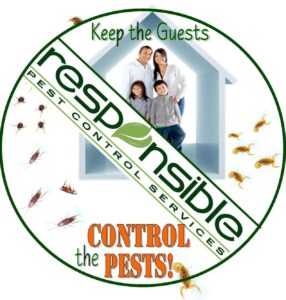 Bed Bug prevention requires a very conscious awareness of the problem, and Bedbug sources.
There are many different ways Bed Bug infestations get started in homes or apartments, but they are usually picked up in a public area and brought into the home via a family member or friend.
Signs of Bed Bugs
Waking up with red, itchy bug bites.
Patterns of 3 bites in a row are reported of bed bug bites.
Dark spots on walls, mattress, and places where they hide.
Blood spots on bed sheets.
Sightings of bed bugs. (Collect these in a sealed container for our Pest Control Professional)
A "sweetish", or a "buggy" smell in infested rooms.
The holiday season is upon us. Get rid of Bed bugs before Thanksgiving! We are offering a $50 discount on all Bedbug jobs this month! The time is right to get your home treated the right way. Responsible Pest Control's Guaranteed Bed Bug Treatment is your key to comfort again.
Responsible Pest Control Mesa AZ – Making Happy Customers in Phoenix, Mesa, Scottsdale, Chandler, Gilbert, & surrounding areas.,/strong>