Responsible Pest Control Paradise Valley AZ
EFFECTIVE scorpion and pest control in Paradise Valley ~ GUARANTEED!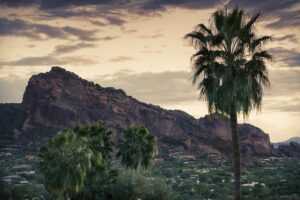 Providing guaranteed Pest Control in Paradise Valley AZ with responsible methods for the safety of your family and pets! Paradise Valley and the Camel Back Mountain area is a gorgeous place to live, and the pests agree. Live in Paradise best without pests!

Effective Control with Fewer Products Inside.
Common sense solutions & advanced professional products are key to EFFECTIVE pest control. All bugs need food, water, & shelter to live. Cleaning debris, fixing leaky pipes and watering systems, or adding a door sweep, are simple things you can do to reduce pest resources. Solutions may be suggested by your pest control pro., specific to your property, to give you maximum results.
Our experienced exterminators are well trained, and responsible with the BEST professional products available. They know and use proper dosage & responsible application techniques. Delivering EFFECTIVE pest control that's friendly to your pets & family – GUARANTEED!
Warm winter temperatures allow pests, like scorpions and spiders, to live ALL year long.
Our Paradise Valley AZ Pest Control & exterminating services resolve & prevent pest infestations. Your Initial service is a "Clean-Out" to exterminate pests in your home & yard. AFTER that, MONTHLY or BI-MONTHLY pest control services MAINTAIN that barrier around your home & yard ALL year long.
Responsible Pest Control Delivers
CLEAN CUT, experienced & courteous exterminators.
Premium products: Highly effective – Low toxicity or odor.
Spider Web SWEEPING under first story eves.
Courtesy call a day, or two, before service.
BOOTIES for inside treatments.
FREE Termite Inspection (fee for escrow)
25+ years of experience!
A+ rating with the BBB
Happy Customers
Termite Inspections & Termite Treatments
Our Paradise Valley Termite Inspectors offer FREE Termite Inspections to homeowners. (Fee applies for escrow)
Localized Termite Treatments
Termite WARRANTIES (annual plans)
Rodent Control
Roof Rats are a big problem in the Paradise Valley area. Our first objective in Rodent Control is exclusion. The most efficient way to prevent rodents from infesting a structure is to seal all points of entry!
After sealing your home, our second task is to remove rodent population already inside by trapping them. You want to trap rather than bait rodents inside so you know where they are and can easily remove them. If a rodent dies from poison inside it can be very hard to find them, and the smell is not pleasant.
Follow up includes regular exterior rodent baiting to hep control outside rodent population and pressure on building. If there are no rats inside your home, regular exterior baiting will cut down on rats outside. Rat Exclusions are guaranteed for 1 year.
Providing Paradise Valley Pest Control & serving surrounding areas.