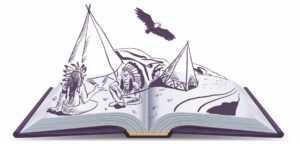 The fist evidence of pest control comes from research showing efforts 200,000 years ago in eastern Africa.
During this time pest control was done by avoiding pests and retreating from infestations. Nomadic people wandered from one living site to another as they hunted for food and needed resources. Pest Control at this time meant avoiding areas with high insect activity, and moving camp to a new areas when pests became more than they could endure!
Nomads became villagers with agriculture, people began modifying their own surroundings for permanent living. Villages and Homes were now food resources for people and pests, began getting infested with a variety of pests including rodents. Those rodents carried fleas which resulted in overwhelming outbreaks of plague and other diseases.
Pest Control Today
Pest Control has advanced considerably since then, and modern methods not only resolve pest problems quickly… They PREVENT future infestations! Advanced pest control products and equipment allow precise and targeted pest control applications eliminating pest problems at their source. These products actually PREVENT future infestations with residual treatments that don't stop working as soon as they dry, but actually continue to protect against targeted pests over a longer period of time!
Start Service Online
Call: 480-924-4111 or 602-334-4831

Providing specialized Scorpion Pest Control in Phoenix, Mesa, Chandler, Glendale, Gilbert, Queen Creek, and surrounding areas.