Effective tick pest control requires specialized products, and a heavier targeted application, to control reproduction & eliminate infestations.
"Very knowledgeable, great service. We're keeping them! Responsible We had a pest problem that our previous pest company was not dealing with…They actually had been treating for the wrong kind of bug! I will refer Responsible Pest Control Services to anyone I know. We are definitely keeping the service!"

Written by: Rebecca Short – Manager The Park in Tempe Apartments

Responsible Pest Control Service

Date published: 10/14/2014

5.0 / 5 stars

Dogs pick up ticks easier than humans, and can get Lyme Disease, Rocky Mountain Spotted Fever or Tick Paralysis. Ticks in the Phoenix Valley are the Brown Dog Tick species which spread Rocky Mountain Spotted Fever not Lyme Disease. When ticks attach near the spinal cord it can cause "Tick Paralysis".
Regular pest control treatments (like for spiders, crickets, scorpion pest control, etc) have little effect on Tick infestations. However, all Responsible pest Control's regular customers (customers on regular pest control programs) have a continuous Guarantee against all pests including Fleas & Ticks.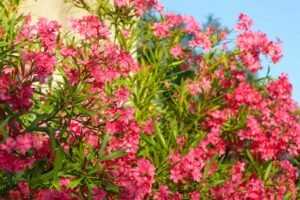 Ticks pose a serious health risks to your pets as well as your family. We recommend the following to help REDUCE exposure:
Watch for excessive scratching, nibbling, and licking.
Frontline Plus
Check for ticks regularly.
Remove Oleander bushes in your yard. Ticks LOVE Oleander bushes and are actually be attracted to them.
DO not walk your dog in TALL grass, and low growing bushy vegetation on trails . (Check your pets after such an outing)
Bathe pets after outings or time with other animals.
Wash pet bedding, floors, and furniture frequently.
Empty vacuum bags in an outside trash can!
SPECIALIZED PEST CONTROL Treatments for Ticks!
Tick Control Prices
An average tick control service 2500 sq ft home costs $200. Prices vary depending on the severity on the infestation, size of the home and yard. This includes 2 separate services. The first service is a tick clean out, using products designed specifically to kill ticks, and end the reproductive cycle. The second service is an inspection and treatment, to verify treatment is working and to eliminate any ticks that may have hatched after the initial clean out for GUARANTEED Tick Control!
If you suspect a tick problem, call or contact us online for a specialized Tick Pest Control program!
Delivering Tick Pest Control in Mesa, Phoenix, Gilbert, Scottsdale, Chandler, Queen Creek, Maricopa AZ & surrounding areas.