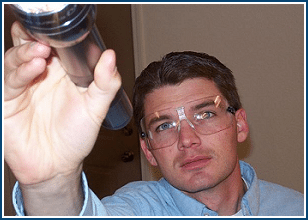 EFFECTIVE Rodent Control For Food Safety
Rodent Control in FOOD-HANDLING establishments CUSTOMIZED and re-evaluated on an ongoing basis for EFFECTIVE Rodent Control!
Rodent Control Steps
Incoming supply monitoring.

Rodent Inspection/Assessments of Facility and Surroundings.

CUSTOMIZED Action Plan! Each facility is UNIQUE…There is NO "one size fits all" program for effective Rodent Control!
Installation & Service of Equipment. This is done on a MONTHLY basis.
Preventive Inspections of ENTIRE facility. Food-handling establishments are ALWAYS vulnerable to NEW rodents! Rats & mice can enter the BEST food-handling establishments is many different ways, for example:
Rodents can come from the dessert or across a parking lot, & get in through a hole or a door.
They can come from a supply delivery vehicles.
They can come from a neighboring or attached building through walls or attics!
Ongoing Communication, Review & Reassessment! Rodents are very cleaver & require regular tracking for success!
Responsible Pest Control Mesa AZ – Making Happy Customers in Phoenix, Mesa, Gilbert, Scottsdale, Chandler, Queen Creek, Maricopa, and surrounding areas.