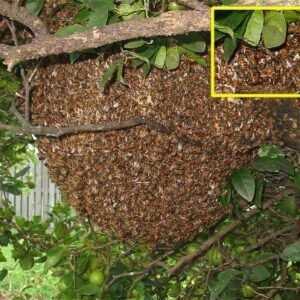 Bees in Arizona are more dangerous than snakes… It's true Bees kill more people each year than all the poisonous snakes combined.
Pest Control for Bees should only be done by a professional, and only when they are a threat to people or pets.
Special protective equipment, and a bee suit with veil should ALWAYS be used! Call The BeeMan for LIVE Bee Removal throughout the Phoenix Valley!
Pest Control for Bees is not always necessary! Bee SWARMS are masses of Bees that find a place to rest as they travel in pursuit of a new home. These swarms are temporary and will move on (on their own) in a day or so.
Delivering EFFECTIVE Pest Control for Bees in Mesa & Phoenix AZ & Surrounding areas.