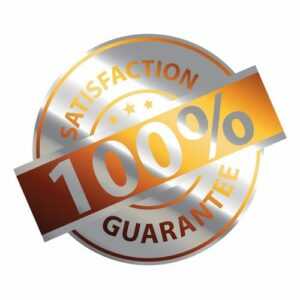 Responsible Pest Control San Tan Valley AZ GUARANTEES control of local pests like: SCORPIONS, Spiders, Roaches, Crickets, Ants, Bed Bugs, TERMITES, & general pests.
Delivering EFFECTIVE Pest & Scorpion & Pest Control in San Tan Valley neighborhoods like: Ironwood Crossing, Pecan Creek, Circle Cross Ranch, Encanterra, Laredo, Castlegate, Johnson Ranch, Copper Basin and surrounding areas!
Quote & Schedule Online >
Call NOW >
TEXT for Service
We live in a mature area that is very wooded, hence we were infested with bark scorpions. So we suffered their frequent appearance inside our home, particularly in the summer. We were told by other pest control companies that scorpions are difficult or impossible to get rid of. After being stung several times, once while we slept, we drew the line. So when Responsible Pest Control assured us they could address the problem effectively, we hired them. As a result, in just a few treatments we were FREE of scorpions! And all other pests for that matter. They come regularly every other month and anytime we see a pest. This company is reliable, knowledgeable, friendly, and trustworthy. You can't go wrong with these guys."
Responsible Pest Control San Tan Valley pro's are highly trained and provide responsible applications for the safety of family & pets. Delivering EFFECTIVE pest & scorpion control applications with the best professional products available. Plus, they know & use proper dosage & responsible application methods.
Delivering the most EFFECTIVE pest & scorpion control that's FRIENDLY to your Family & PETS!
Instant Quote & Schedule >
Call NOW >
TEXT for Service
Scorpion Control
Responsible Pest Control treatments focus on scorpion control because they're a big concern San Tan Valley. We recommend MONTHLY service for best Scorpion Control because monthly treatments don't wear off between services. Scorpion Pest Control service kills scorpions AND all general pests too! Watch it work:
Scorpions move into San Tan Valley neighborhoods and homes from surrounding deserts, washes, and rocked neighborhood drainage areas. Most homes in San Tan Valley are relatively new. Areas like Pecan Creek were once scorpion free but now have scorpions because they spread into the neighborhood. Eliminate scorpions around your home ad yard and keep them away with the Scorpion Control Experts at Responsible Pest Control!
We aim for 100% customer satisfaction at Responsible Pest Control San Tan Valley, so our customers always come first! If you ever get a bug invasion between regular services, give us a quick call (email or text) and consider it done! Our office will schedule you for a re-treat right away, at no extra cost to you!
Instant Quote & Schedule >
Call NOW >
TEXT for Service
San Tan Valley Pests
We see a wide array of pests in San Tan Valley including: Termites, Scorpions, Bedbugs, several species of Roaches, Black Widow spiders, Wolf Spiders, Western Spotted Orb Weaver Spiders, jumping spiders, Crickets, Earwigs, Centipedes, Cicadas, beetles, Bees (not a target) and Wasps.
Your San Tan Valley Pest Control pro will customize your pest control service to your home and pest threats and concerns!
Responsible Pest Control San Tan Valley Provides:
Local, CLEAN CUT, experienced, & courteous technicians.
GUARANTEED Pest & Scorpion Control!
Using Premium products: highly effective & very low toxicity or odor.
Booty covered shoes for treating inside your home.
SPIDER WEB SWEEPING under first story eves.
COURTESY CALLS the day before your service.
Termite Inspections
100% Satisfaction GUARANTEE on ALL services.
25+ years of experience!
AAA+ rating with the BBB
Your family and pets safety are a top priority at Responsible Pest Control. So we Provide SUPERIOR service at AFFORDABLE prices using premium products that are highly effective yet have very low toxicity or odor. RESPONSIBLE applications are customized to your home and targeted pests so products are only applied where they are most effective. Our technicians go through continuing EDUCATION so we're always improving our service and pest control.
We're happy to answer your questions, give courtesy CALLS, wear BOOTIES inside, SWEEP Spider WEBS, do Termite Inspections, and pay attention to DETAILS! So join 1,000′s of Happy Customers living PEST FREE in San Tan Valley AZ – GUARANTEED!
Instant Quote & Schedule >
Call NOW >
TEXT for Service
San Tan Valley Termite Control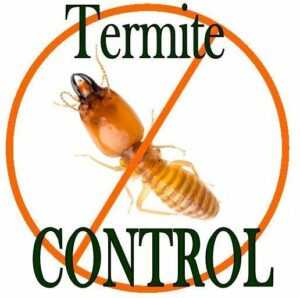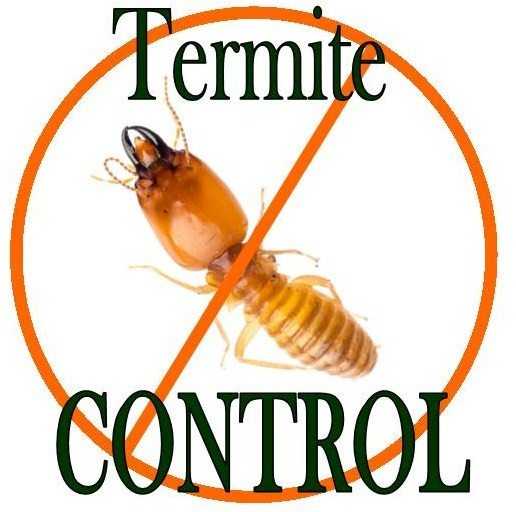 Termite Inspectors visit your home to inspect for termites at your convenience (fee applies for escrow). They'll identify & give written report of all Termite activity, infestation locations, conducive conditions & custom Termite Control options for your home!
Termite Inspections
The type of Termite, & TERMITE TREATMENT needed for Termite control are explained by our licensed Termite Inspector via emailed report. Recommended termite treatment description showing where it will be applied and products used are included on Termite Reports. ALL our TERMITE TREATMENTS are GUARANTEED.
Prevent Termites
Most homes in San Tan Valley Arizona had a pre-treatment for Subterranean Termites before construction began. Termite pre-treatment products CAN last up to five years. We highly recommend a Termite Treatment every three to five years thereafter. Schedule your Termite Inspection today! call 480-924-4111.
Instant Quote & Schedule >
Call NOW >
TEXT for Service
Delivering Pest Control San Tan Valley neighborhoods like: Ironwood Crossing, Pecan Creek, Circle Cross Ranch, Encanterra, Laredo, Castlegate, Johnson Ranch, Copper Basin, 85140 and 85143