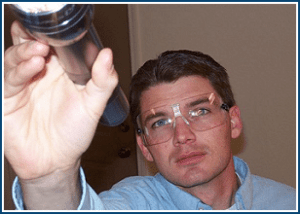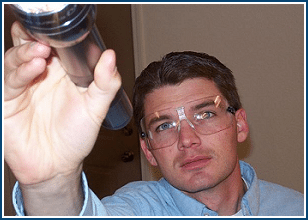 The entire Phoenix Valley is loaded with Termites that use their scissorish jaws to chew on wood products 24 hours a day – 7 days a week!
At Responsible Termite Control Phoenix AZ, our FREE Termite Inspections help make sure you get a Termite Treatment BEFORE significant damage occurs.
FREE Termite Inspections
Responsible's professional Termite Inspector will visit your home for FREE (small fee for escrow) to identify, and give a written report of:
Locations of Infestation
CUSTOMIZED Treatment Options
Renewable WARRANTY that comes with Full Termite Treatment
Most Termites in our valley are Subterranean Termites that live deep underground; this is important to understand when considering how to control Termites. Subterranean Termites come up through "mud tubes" (they make from their fecal matter) to find food on buildings and homes. To control these Termites we have to treat the ground around and under your foundation. A topical treatment (like a regular pest control treatment) will have no effect on Subterranean Termites in their protective tubes and underground. Our Subterranean Termite service always includes trenching, usually drilling, sometimes interior wall treatments, and is always GUARANTEED. Although doing a different treatment, our regular Pest Control Techs are always watching out for Termite signs on our Pest Control customer's homes. We offer a FREE Termite Inspection to homeowners, fee applies for escrow.
Guaranteed Termite Control Treatments
Every home is unique, so we offer CUSTOMIZED Termite Treatment for GUARANTEED Termite Control, including:
Preventive Termite Services
Localized, or Spot, Termite Control Treatments
Full House Corrective Control
Annual Renewable WARRANTIES with scheduled inspections.
Prices for Termite Control Treatments are calculated on linear footage, & drilling requirements.

Responsible Pest Control serving Phoenix, Scottsdale, Chandler, Gilbert, Queen Creek, Maricopa, and the surrounding areas.