Prevent Termite and Pest Problems!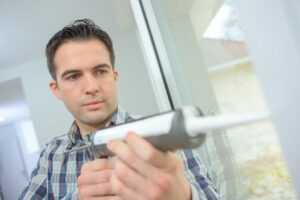 Make sure you have NO wood that has contact with the soil around your home. There should be a good 5-6 inch gap from the ground to siding or stucco.

Eliminate moisture problems like leaky pipes, and over watering… Water in the desert attracts BUGS and Termites!
Keep landscaping up, and trim trees and shrubs AWAY from your home! (No plants should touch your home) Scorpions and Termites enter homes easily when plants contact homes.
Get a preventive Termite Treatment every 3-5 years.
Seal cracks and crevices around your home, and fence, with a high quality silicone caulk.
Use yellow bulbs in exterior lights. They don't attract bugs like regular lights do.
Get an annual Termite Inspection. Responsible Pest Control provides FREE Termite Inspections for regular customers.
Keep up your regular Pest Control service. We do the dirty work for you!
Move wood piles, debris at least 20 feet away from your home.
DO NOT attach wood trellises or fences to your home.
Rake dirt around the foundation of your home so that WATER will drain AWAY from your house.
Start Service Online
Call: 480-924-4111 or 602-334-4831

Providing specialized Scorpion Pest Control in Phoenix, Mesa, Chandler, Glendale, Gilbert, Queen Creek, and surrounding areas.