Phoenix Valley Cities With The Most Scorpions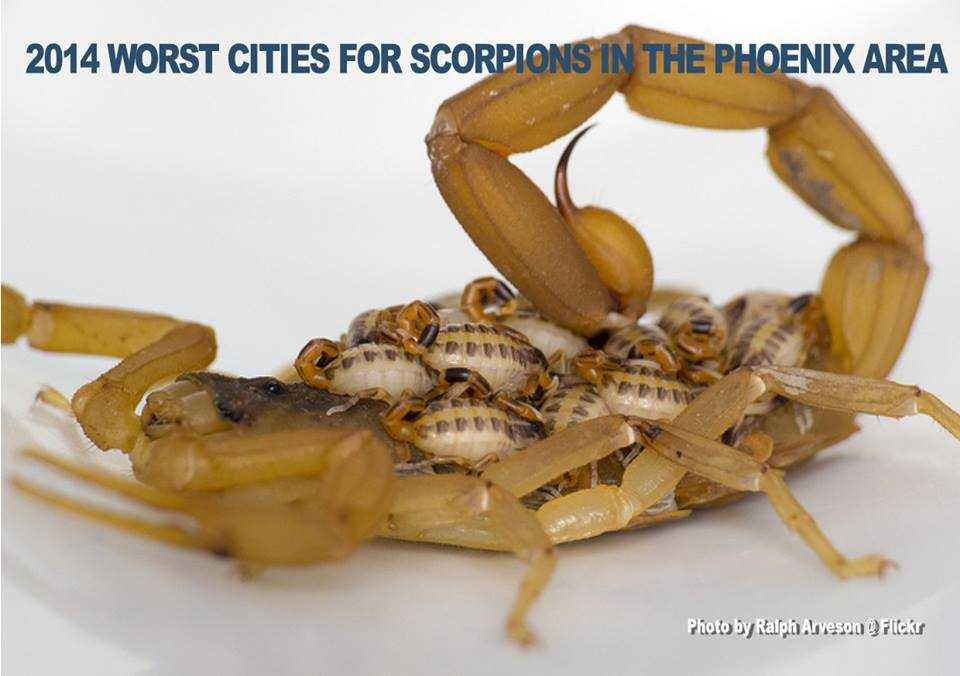 Cities With The Most Scorpions
Based on Google Trends, Cities with the most Scorpions in Phoenix AZ Valley are:
Zoom in and out of the current Phoenix Scorpion Map for a closer look at your community!
Gilbert
Surprise
Peoria
Chandler
Mesa
Glendale
Avondale
Scottsdale
Tempe
This explains it all… Woo hoo, we're number 1 for scorpions. This explains the trip to the hospital and the epi-pen I have to keep handy. – Clarence K.
Responsible Pest Control specializes in Scorpion Pest Control services throughout the Phoenix AZ Valley. Controlling scorpions is a continued effort, not a one time event, and that's why we recommend monthly service for scorpions. Treating scorpions themselves, harboring areas (like block wall fences, crack and crevices, rocks, concrete expansion joints, weep areas, etc.) food sources including any other pests around your home and yard, and other contributing conditions.
Scorpion Pest Control Service in Mesa Phoenix Chandler Glendale Gilbert Scottsdale, Queen Creek, Maricopa, & ALL surrounding areas.
More From Responsible Pest