Cockroach Control in Phoenix, AZ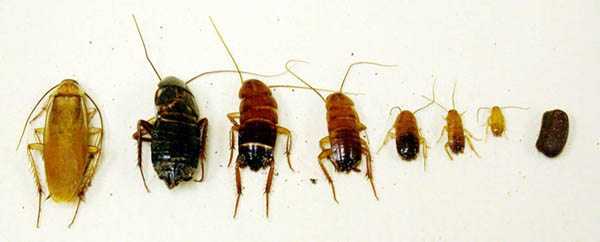 Nothing causes quite as much discomfort as seeing a cockroach crawling across your kitchen counter. These invasive species tend to cause quite a bit of panic and have started becoming more and more common throughout the entire Phoenix Valley. Luckily, there is a solution with cockroach control in Phoenix from Responsible Pest & Scorpion Control.
Whether you need to protect your family from health issues caused by cockroaches or the guests in your restaurant, you will have access to top-notch residential and commercial pest solutions in Phoenix. For the best results and high-quality cockroach control in Phoenix, call the experts at Responsible Pest & Scorpion Control.
What Attracts Cockroaches in Phoenix, AZ?
While many believe that cockroaches are a sign of a dirty home, that is not always the case. Yes, cockroaches are attracted to food scraps and do generally gravitate toward areas where food can be found. However, they are also looking for shelter in dark places. They can easily sneak in through cracks, crevices, drains, and sewer pipes.
How To Prevent Cockroaches in Phoenix, AZ
The first step to preventing cockroaches and many other pests is to seal up cracks and crevices around your home or business to ensure they do not have a point of entry. You will need to do the same to sewer pipes and crawl spaces, as well as ensure all your doors and windows are secure.
One of the most common preventive measures for cockroaches is making sure your home is clean and free of food scraps. Try to avoid leaving food or dirty dishes out overnight and clean up spills the moment they happen. You will also need to make sure all food containers are sealed and properly stored in the fridge or pantry. Finally, vacuum frequently to rid your space of any crumbs that may have fallen.
As always, contact our pest technicians if the problem escalates so we can help with your Phoenix cockroach control needs.
Phoenix, AZ, Cockroach Control Services
Given their intrusive nature, the best way to rid your home and businesses of a cockroach infestation is to get professional assistance from our trained technicians at Responsible Pest & Scorpion Control. Upon our initial inspection, we will provide you with an initial flush-out service to eliminate any current pests that may be present.
Once we've eliminated the issue, we will work with you to create a presentation plan that is unique to you and your cockroach infestation issues. Choose between our bimonthly, quarterly, and one-time pest control services. No matter what plan you choose, you will always be guaranteed top-notch service.
To ensure that your home or business is well protected from future cockroach infestations, schedule your initial inspection with Responsible Pest & Scorpion Control in Phoenix today.
Get Cockroach Control in Phoenix, AZ
Don't let cockroaches invade your space any longer. Get in touch with us today to take advantage of our effective cockroach control treatments in Phoenix and enjoy a safe and comfortable living environment. Say goodbye to pesky cockroaches and give the trained technicians at Responsible Pest & Scorpion Control a call today.