Effective scorpion control, guaranteed
Our technicians deliver expert scorpion pest control with responsible and effective treatments with the safety of your family and pets in mind. We've collected hundreds of scorpions and run hundreds of tests to discover which specialized products actually kill & control scorpions themselves, not just the bugs they eat!
Scorpion control overview
Your first service is a clean-out to eliminate scorpions and other pests currently around your home. Initial clean-outs take about an hour. After your initial clean-out, scorpions (and other bugs) start coming out as they die. This can be alarming but is necessary to eliminate pests that are hiding out in cracks and crevices. Heavy infestations outside can take up to 90 days to gain full control and 45 days inside. If you have any concerns, please don't hesitate to contact us because successful control requires good communication!
OTHER RESPONSIBLE PEST CONTROL SERVICES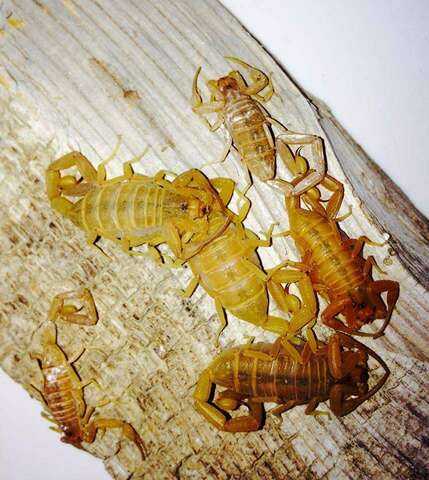 Contact Us
SCORPION MAP AROUND PHOENIX, AZ
This Scorpion Map represents areas with scorpion infestations where we provide scorpion control services in the Phoenix Valley.