Scorpion & Pest Control Products
Providing effective Scorpion & Pest Control, we have your family's best interests at heart, and we take pride in giving premium services. At Responsible Pest Control, we make a special effort in choosing products and applications that are friendly to family and pets.

We use only the best products available on the professional market. Most of the products we use are in the Pyrethrum Family category.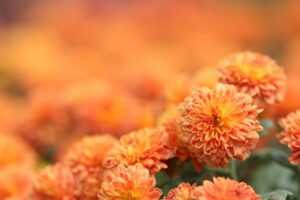 Pyrethrum is the extract derived from the Chrysanthemum flower. It contains six esters (or compounds) called Pyrethrins.

Pyrethrins (Which we use) are the NATURALLY occurring compounds found in Chrysanthemum flowers that attack the nervous system of INSECTS! Pyrethrins work well exterminating SCORPIONS and pests when sprayed directly, but they have NO residual effect. In other words, they do NOT continue to kill pests after they dry.

Pyrethroids (Which we also use) are a man-made version of Pyrethrin esters. Pyrethroids keep killing pests for a longer period of time allowing continued control of scorpions and desert insects!

Factors considered before products are applied to your home and yard:
Safety to your family & property.
Effective control for targeted pests.
Type pf surfaces to be treated.
Environment conditions & runoff.
Labels, and regulations.
Our Commitment
All Responsible Pest Control's expert technicians are totally dedicated to providing quality services with RESPONSIBLE methods for the safety of your family and pets!

We're always working to provide you with a superior service by: applying only premium products, using responsible application methods, utilizing our 20 years of experience, continuing our education and training, and giving attention to detail.

Here at Responsible Pest Control, our customers always come first! If you ever have a bug invasion (for any reason) between regular services, just give us a call, text, or email and consider it done! We'll get you on the schedule for a re-treat right away, at no extra cost to you!