How to Properly Identify Arizona Bark Scorpions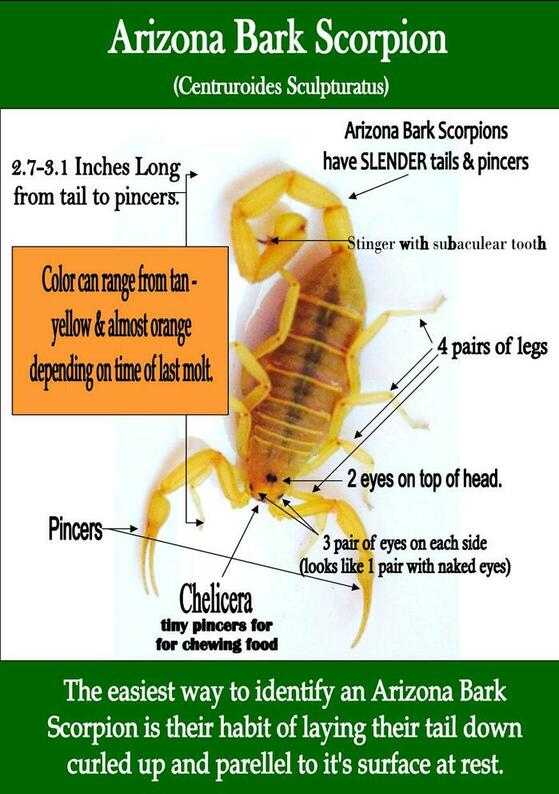 Arizona Bark Scorpion
Responsible Pest Control specializes in scorpion pest control throughout the Phoenix AZ Valley. Please feel free to share! There is also a tiny little "tooth" that pokes out of an Arizona Bark Scorpions tail just under the stinger that you will probably need a magnifying glass to see. Learn how to identify venomous Arizona Bark Scorpions!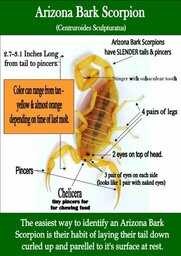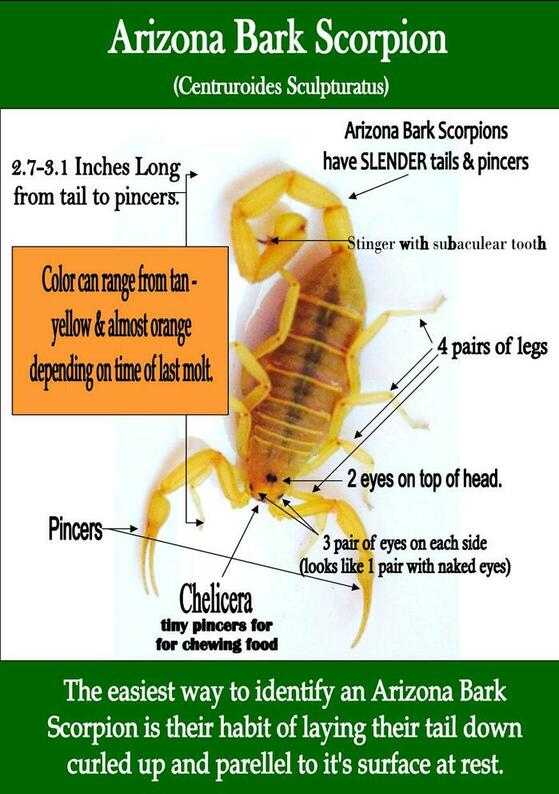 Identifying Arizona Bark Scorpions
Slender Tail & Pincers
2.7 – 3.1 inches long from tail to pincers.
Stinger with SUBACULEAR tooth.
Tan – Yellow Color and almost orange right after molting.
2 eyes on top of head.
3 pair of eyes on each side of head.
Chelicerae – for chewing food.
Delivering EFFECTIVE scorpion pest control in Phoenix, Mesa, Chandler, Gilbert, Glendale, Tempe, Maricopa, Queen Creek, San Tan Valley, and surrounding areas.
More From Responsible Pest