How To Know If You Have Termites Phoenix AZ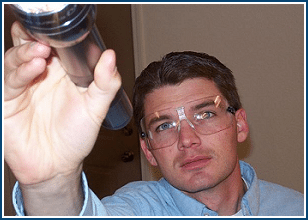 Have You Ever Wondered How to Know if You Have Termites?
These tiny white insects can cause considerable damage to the structure of your home as they eat away at the supportive wood frame.
Left untreated a Termite infestation can cause thousands of dollars in damage. Guard your home against Termite damage and know the Termite Infestation signs!
Types of Termites in The Phoenix Valley
Dry-wood Termites
Subterranean Termites
Landscape Termites
Signs Of Dry-wood Termites
– Dry-wood termites expel straw colored piles of fecal pellets from their nests out of tiny holes.
– Swarmers are red
– Small holes about 1 mm in diameter
– Piles of small wings
Signs of Subterranean Termites
– Termite Swarmers are black in color
– Small (about the size of a pencil) mud tubes going from the ground up the foundation or walls.
– Visibly damaged wood
Signs of Landscape Termites
Landscape termites don't usually pose a threat to the structure of your home. Thesea re a different species of termite that feed on dead plant material, and complete cover wood and plants outside with mud sheets. They are usually most active during and after deep rain and Monsoon season!
Conducive Conditions for Subterranean Termites
– Moisture
– Direct wood to soil contact
– Faulty grade
– No Termite pre-treat before construction!
Schedule Online, or Call 602-334-4831.
Responsible Termite Pest Control in Mesa Phoenix, Mesa, Chandler, Scottsdale, Gilbert, Maricopa, and the surrounding valley.
More From Responsible Pest