What are Termite Tubes?
But what are mud tubes? And should you get rid of them?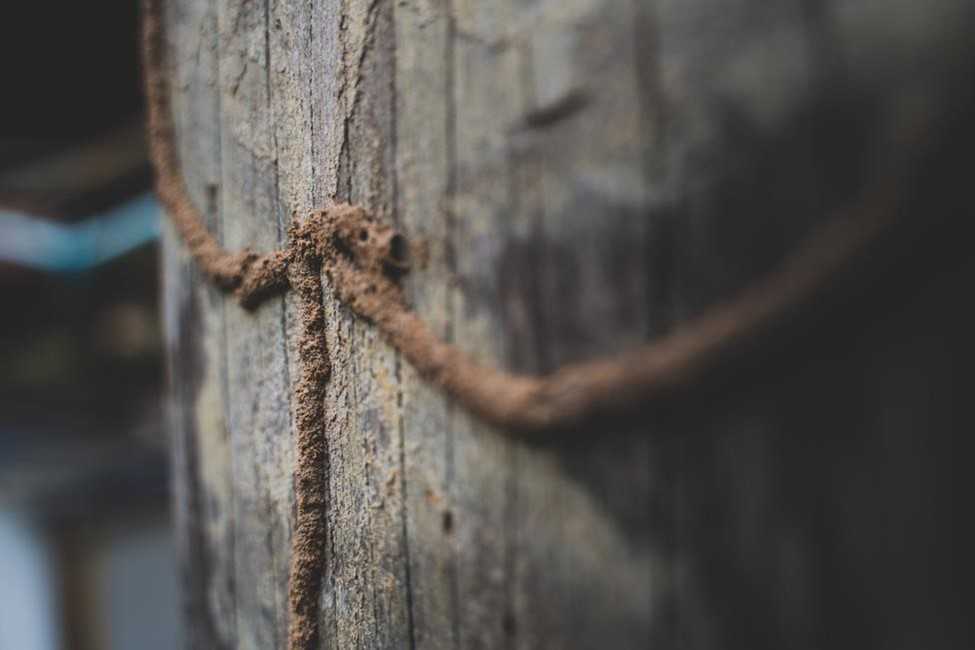 Termites don't always leave behind evidence, but termite tubes are a strong signal of an infestation. Identifying these tell-tale signs of termites in your home can help reduce costly damage if you act quickly. So, what are termite tubes? We'll explain what they look like, their purpose, what you should do if you spot them in your home, and how to find both proactive and reactive termite control.
What are termite tubes?
Termite mud tubes provide a path for subterranean termites to above-ground food sources. These tubes are made from termite saliva and bits of wood and soil, and sometimes feces. They don't just help regulate termites' body temperature; they also protect these pests from predators, dry air, wind, and sun. Termites' bodies don't retain water, so they seek out moisture in their environment. Termite mud tubes look like thin, sandy and/or muddy trails.
How to Remove Termite Mud Tubes
If you see termite tubes around your home, your first question will likely be, "Should I knock down termite mud tubes?" That's understandable since termite tubes are found near their nests. We'll get to the answer in a moment, but not before explaining where you can find these termite-made tunnels:
In crawlspaces
Behind your baseboards
Inside the walls of your home
On the outsides of concrete walls
In cracks in your foundation or along its exterior
Removing these tubes doesn't take care of the problem. You'll need professional pest control services to root out these invaders, and their mud tubes can be helpful when eliminating an infestation.
How to Clean Termite Mud Tubes
Termite tubes, which are often mistaken for cracks in the foundation, should be left alone. As we mentioned, they can provide cues that will help your pest control professional get rid of an infestation. Termites will also often replace disturbed mud tubes within a day. And if the tubes are located outside, cleaning them can make matters worse if termites decide to relocate inside your home. Fortunately, you're more than welcome to clean termite tubes once an infestation has been eradicated. Try these tips for cleaning termite mud tubes:
Scrape tubes off with a putty knife
2lear away debris with a wire brush, taking care not to damage wood
Vacuum the area thoroughly
Sand down ragged edges and paint the area
When combined with other preventive steps like repairing leaky pipes and sealing openings in your home's exterior, restoring the area after clearing away termite tubes will help your household avoid a future infestation.
Terminate Termites With Responsible Pest Control
Responsible Pest Control provides Arizona residents with effective termite control treatments that won't put your family members, pets or the environment at risk. If you've spotted termite tubes or any other signs of a pest infestation on your property, contact us today for a free quote. We've provided quality pest control in the area since 1991, so you can count on us to restore comfort and prevent costlier occurrences down the road.
More From Responsible Pest