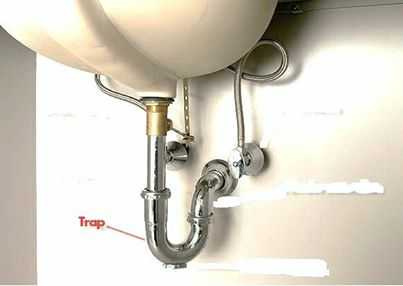 Prevent "sewer roaches" from coming up drains in Your kitchen & bathrooms by making sure drains are used regularly!
Pipes under drains have a U shaped loop referred to as a "trap".
When drains are used regularly, water stays in the bottom of the U shaped pipe preventing water from totally draining out. This water in the "trap" blocks sewer roaches from coming through the drain into your home;)
If a bathroom is left unused, any water in the "trap" dries up allowing sewer roaches to ENTER your home. Roaches will infest homes if there are moist conditions!
"After being sprayed days later I'm finding these.. dead!!! I just had my place sprayed by another company a few weeks ago and after finding one in my bathroom, I freaked. This is the real deal, proof! Thank you!!!"

Written by: Riana M.

Pest Control

Date published: 10/29/2014

4.9 / 5 stars
Commonly referred to as Sewer Roaches in Phoenix and Mesa AZ; Cockroaches are the #1 MOST COMMON pests infesting homes, & Food Service buildings! Cockroaches in Phoenix AZ metro areas thrive outdoors in our communities.
Sewer roaches, attract scorpions and other pests, and enter homes through dry drain pipes, open doors & windows, through bad weatherstripping, & under old door sweeps. Eliminate Roaches with a Monthly, Bi-monthly, or Quarterly Pest Control service.


Thought Roaches were Harmless? ….Think Again!
Roaches transmit disease that can causes food poisoning, & other illnesses. Roaches are also a major cause of ALLERGIES, & ASTHMA, in thousands people.
Roaches carry pathogens ON their bodies that can be passed on to us, and cause diseases including:
Tuberculosis,
Cholera,
Leprosy,
Dysentery,
Typhoid, & more than 40 other disease causing bacteria, & viruses.
Studies show Cockroaches are a major cause of ASTHMA and ALLERGIES! In some cities up to 45% of kids are allergic to cockroaches. Many children develop Asthma because of exposure to cockroaches.
Pest Control for Roaches in: Mesa, Gilbert, Scottsdale, Chandler, Glendale, Queen Creek, Maricopa AZ