Bark Scorpion Sting Symptoms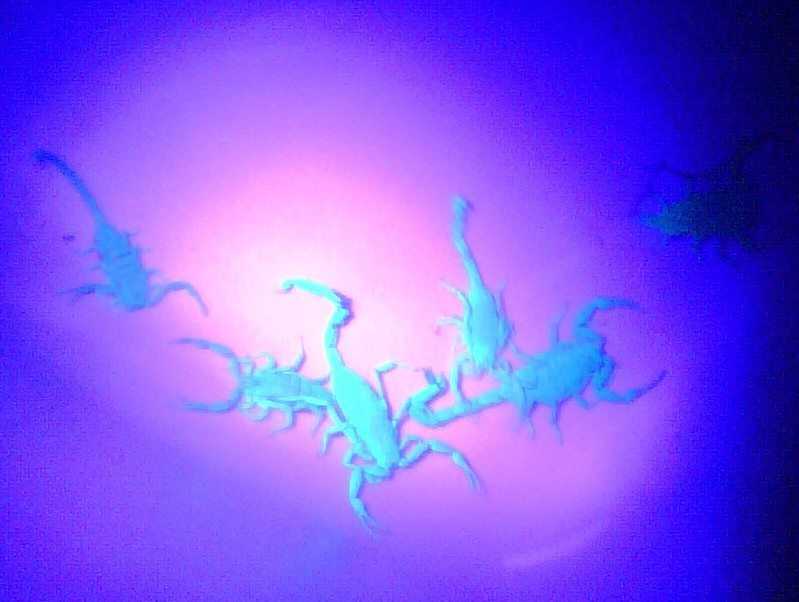 Scorpion Sting Symptoms
Scorpion sting symptoms can vary from person to person according to scorpion species and the victims response to it.
Out of over 30 species of Scorpions in Arizona, Bark Scorpions are extremely common in the Phoenix & Mesa AZ Valley.
The seriousness of any scorpion sting depends on the scorpion species, and the victim's reaction to it's venom. Help prevent stings with Scorpion Pest Control
Unfortunately Bark Scorpions are very common in the Phoenix Valley and the most venomous, and pose a medical threat especially to young children and the elderly.
Anyone stung by any type of scorpion should be watched for an adverse reaction because, allergic reactions are not uncommon. If swelling and pain persist, or if breathing difficulties occur, please seek medical attention right away.
Symptoms of Scorpion Stings:
Pain
Numbness that spreads to entire extremity.
Weakness
Paralysis of area or extremity
Hyperactivity
Anxiety
Salivation
Dizziness
Difficulty talking
Difficulty swallowing
Respiratory distress
Convulsions – this does not always happen.
Bark scorpion stings cause NO swelling where stung. (This is caused by a less dangerous scorpion.)
Bark scorpion stings cause NO discoloring at sting site. (This is caused by a less dangerous scorpion.)
If You Get Stung:
Bark Scorpions are the most common scorpion throughout the Valley, and they pose a medical threat. If you think you've been stung by a bark scorpion, please go see your Dr. If symptoms are serious go to the Emergency Room.
Here at Responsible Pest Control, our customers always come first! If you have a bug invasion for any reason between regular services, just give us a jingle and consider it done! We'll get you on the schedule for a re-treat right away, at no extra cost to you!
Scorpion Pest Control in Phoenix, Glendale, Chandler, Mesa, Gilbert, Scottsdale, Peoria, Queen Creek, Maricopa, & surrounding areas.
More From Responsible Pest