How Dangerous are Scorpions?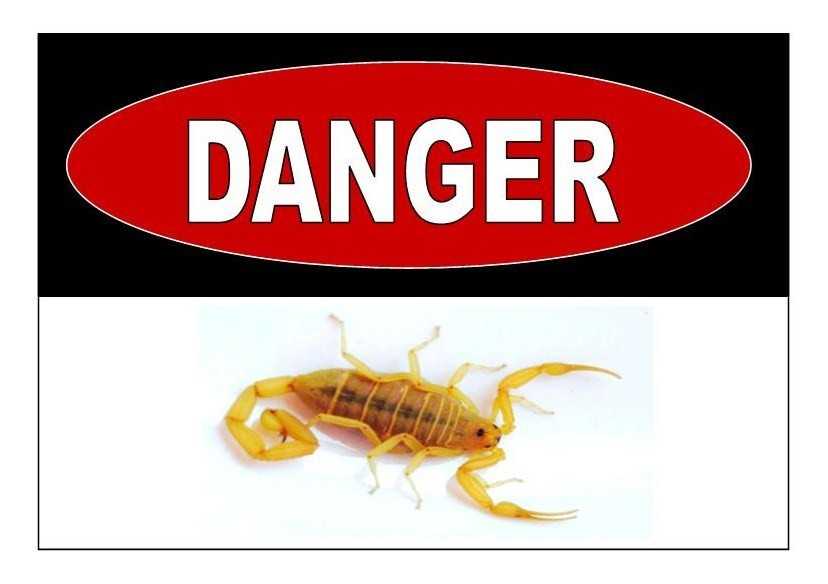 Scorpion Dangers
This post is meant to educate, not scare, on scorpion dangers because knowledge is power when it comes to protecting your family and property. Responsible Pest Control delivers EFFECTIVE Scorpion Control in greater Phoenix AZ.
1. Stings

The seriousness of ANY scorpion sting depends on two things: The scorpion species & the person's response to it's venom.
According to Entomologist Arnold Mallis, there are about 25 types of dangerous scorpions throughout the world. ONLY ONE of them lives in the USA, and is sometimes life threatening… The Arizona Bark Scorpion. Those at the highest risk are children, highly allergic individuals, and the elderly. There is a very effective anti-venom available at hospitals. If you, your pet, or someone you know, gets stung please seek medical advice.
The Arizona Bark Scorpion is the most venomous scorpions in the U.S., and a common pest in the Phoenix AZ Valley, because they like to shelter near buildings resulting in frequent home invasions.
How to tell if a Scorpion is Dangerous

You can tell a scorpion is dangerous by identifying Arizona Bark Scorpion as the culprit. Out of the 30+ scorpion species in Arizona the only species that poses a real medical threat is the Arizona Bark Scorpion. In-fact the Arizona Bark Scorpion is the most venomous scorpion the in the entire USA!

Arizona Bark Scorpions have a "tooth" or a little bump that pokes out f the tail just under the stinger. You can also tell if it's a bark scorpion (if you haven't killed it yet) by watching it's behavior… Bark Scorpions lay their tail down, parallel to the ground, when at rest!

Scorpion Sting Symptoms

Symptoms of a scorpion sting is different for each person and depends on the persons response to venom. Scorpion sting symptoms CAN include: pain, numbness that spreads to entire extremity, weakness, paralysis of area or extremity; hyperactivity, anxiety, salivation, dizziness, difficulty talking, difficulty swallowing, respiratory distress and convulsions. (Convulsions are rare.)

Bark scorpion stings cause NO swelling where stung. Swelling is caused by a less dangerous scorpion. Bark scorpion stings cause NO discoloring at sting site. Discoloring is caused by a less dangerous scorpion species.
2. Scorpion Infestations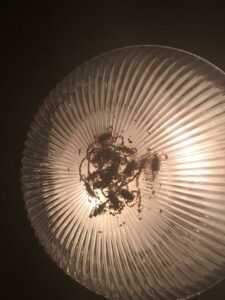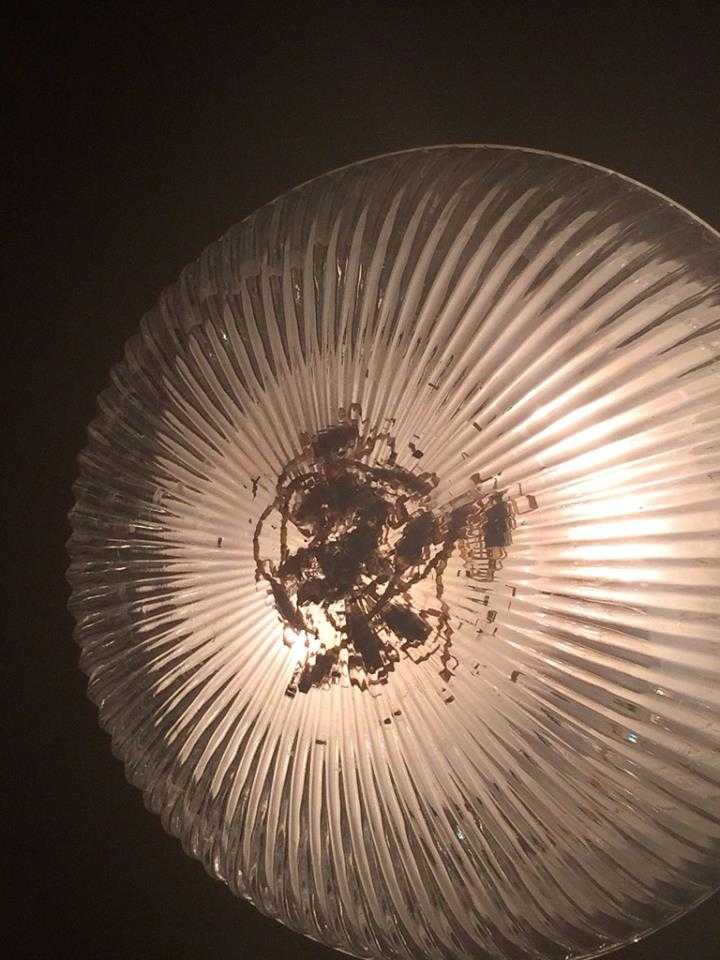 You now you have a scorpion infestations when they're in light fixtures. Most people don't think about the threat of scorpion infestations. But, scorpions actually will attract other scorpions, causing the probability of an infestation to grow when not treated correctly. Scorpions attract other scorpions to mate or nest using vibrations and pheromones.
After a few months pregnant scorpions give birth to a large brood of 25-39 little scorpions who will spread out and mature in a few years to reproduce themselves further growing, and spreading, the scorpion population. Scorpion infestations can easily be eliminated with effective monthly scorpion control services.
3. Lost Sales
Scorpion Infestations can negatively effect the sale of your property. By law scorpion infestations, as well as any other pest problem, must be disclosed to potential buyers when listing a property. Scorpion problems can deter, or scare away, those who would have otherwise purchased the property.  This problem can easily be eliminated with effective monthly Scorpion Control services.
or Call 480-924-4111 or 623-455-5460
Delivering EFFECTIVE Scorpion Pest Control in Phoenix, Mesa, Gilbert, Chandler, Glendale, Scottsdale, Queen Creek, Peoria, Surprise, Avondale, Maricopa, Tucson and the surrounding Phoenix Valley.
More From Responsible Pest