Black Light Scorpion Control in Phoenix, Arizona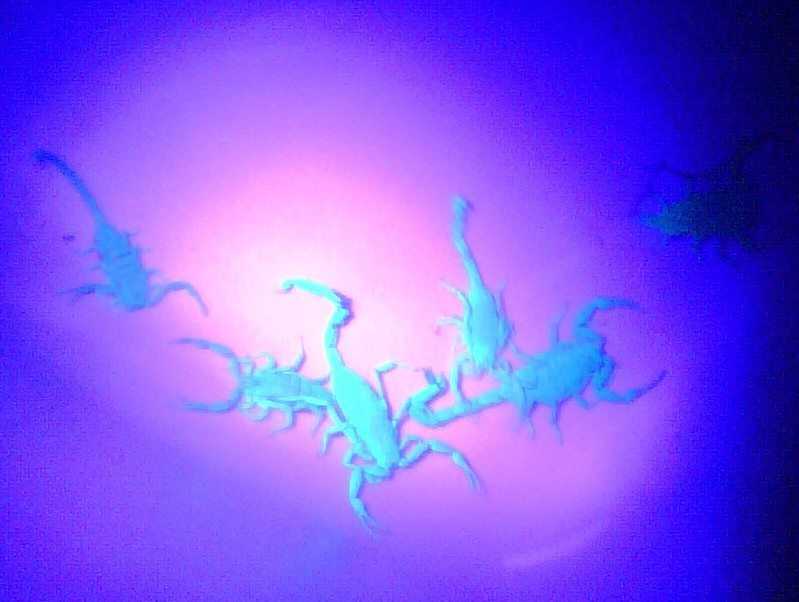 Black Light Scorpion Collection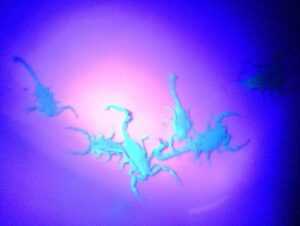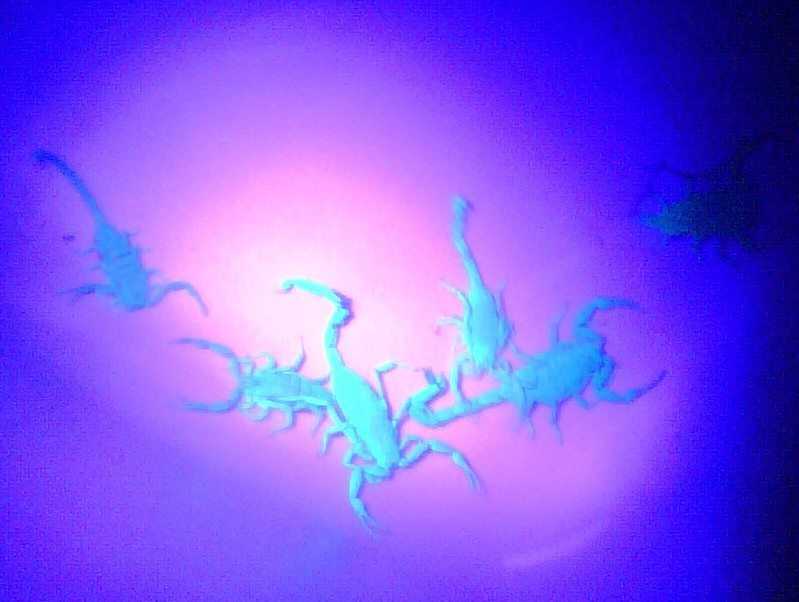 Black light scorpion control is popular in Phoenix Valley areas. Regularly using a black-light flashlight to control scorpions by inspecting and collecting scorpions, over an extended amount of time, can help reduce (and possible eradicate) scorpions in your home and yard for a period of time! 
BUT scorpions like to roam in search of a mate and food, hence scorpions easily re-enter unprotected homes and properties.
Scorpions are nocturnal roaming at night in search of a meal and a mate. Bark scorpions especially like sheltering areas around structures so night excursions often result in home invasions.
Our scorpion control pro's eliminate scorpions already in your home and yard, and prevent future infestations with a product barrier that kills scorpions themselves, and doesn't wear off between services! Eliminating scorpions and all the other bugs around your home and yard – Guaranteed!
Responsible Pest Control specializes in controlling scorpions throughout the Phoenix Arizona Valley
Although scorpions are built to survive, and have for millions of years, they don't stand a chance with Responsible's Scorpion Pest Control! We've collected scorpions for years, and tested hundreds of products to develop a scorpion control treatment that kills scorpions and continues to protect your property for about a month.
Scorpions have a longer gestational, or reproduction, period making them unable to develop product resistance. Scorpions slower reproduction rate means pregnant females cannot develop and pass along product resistance (like German Roaches) to their offspring. Slow reproduction gives our scorpion pest control experts an advantage as effected scorpions don't become resistant to our products before dying themselves!
Providing Scorpion Pest Control in Mesa, Phoenix, Chandler, Glendale, Gilbert, Scottsdale, Queen Creek, Maricopa, & ALL surrounding areas.
More From Responsible Pest