The Dangers of A Cockroach Infestation Mesa AZ
Cockroach Dangers
Roaches are the #1 Contributor To Childhood Asthma triggering Asthma Attacks and Allergies!
Certain proteins found in cockroach droppings cause allergic reactions and aggravate asthma in kids. Over seven million children in the United States suffer with asthma, and the number one contributor is cockroach allergens! The really bad news is cockroaches are the most common pests infesting homes throughout the United States and they thrive in the Phoenix Arizona Valley.
Asthma and allergies aren't the only danger roaches pose. Roaches spread bacteria and disease-causing germs like Tuberculosis, Cholera, Leprosy, Dysentery and Typhoid and other illnesses. They LOVE dark moist places and feast on rotting organic materials. Roaches hang out in filthy waste containers and sewers where they pick up a host of germs. Roaches transmit disease-causing germs from these dirty wherever they go, spreading pathogens and viruses to foods and surfaces that can make you sick.
Regular Pest Control Prevents Roaches
Because Cockroaches reproduce so rapidly (especially German Roaches), an untreated cockroach infestation can literally EXPLODE in your home! Female Cockroaches drop dark "egg cases" filled with eggs that are protected from the environment in their "egg case", and can't be exterminated by ONE pest control application alone. These Roach eggs hatch on their own in about two months. Because they reproduce so FAST, and live all over outside, regular pest control is the ONLY way to keep them out of your home & yard for good.
Responsible Pest Control helps you remove cockroach threats from your home, and our community! We're your one-stop source to experienced professionals, technology, and the education you need to eliminate cockroaches and ALL other desert pests from your home and yard!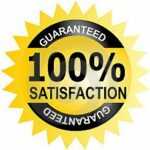 Delivering EFFECTIVE Pest Control for Roaches, Scorpions, and general pests, that's FRIENDLY to your Family & Pets! Responsible Pest Control technicians make your family & pets safety top priority when choosing products & application methods.
Providing SUPERIOR pest control services at AFFORDABLE prices by using premium products, RESPONSIBLE applications, & continuing EDUCATION. We answer your questions, give courtesy CALLS, wear BOOTIES inside, SWEEP Spider WEBS, do FREE Termite Inspections, and pay attention to DETAILS! Join 1,000′s of Happy Customers living PEST FREE in Arizona! – GUARANTEED!
Our GUARANTEE
Here at Responsible Pest Control, our customers always come first! If you have a bug invasion for any reason between regular services, just give us a jingle and consider it done!!! We'll schedule you for a re-treat right away, at no extra cost to you!
Schedule ONLINE, or Call 602-334-4831.
Responsible Pest Control Mesa- Making HAPPY CUSTOMERS in Mesa, Chandler, Scottsdale, Phoenix, Glendale, Gilbert, Queen Creek, Maricopa, & all surrounding areas.
More From Responsible Pest