How to Seal Scorpions & Pests Out of Your Phoenix Home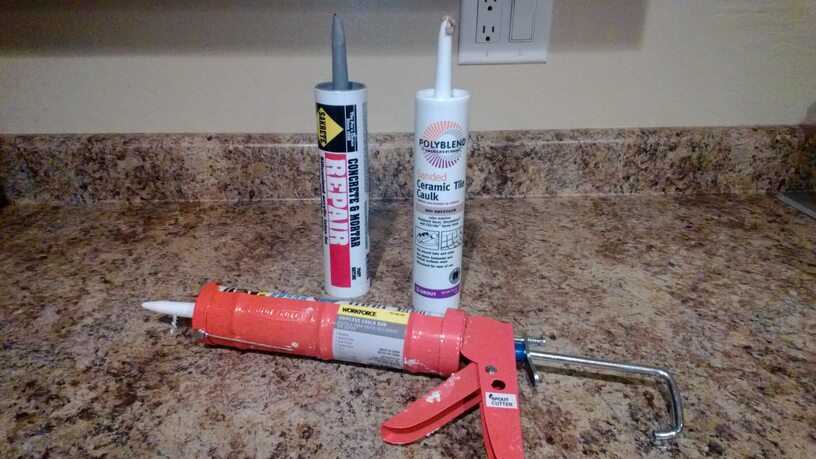 How to Seal Scorpions Out
Homes and yards in the Phoenix Valley provide conditions for scorpions to thrive and multiply so seal them out!
Sealing your home against scorpions helps discourage scorpions from getting inside your home.

Remember that scorpions can get in through open doors and tiny cracks, as small as 1/16 an inch, so they'll be able to enter through missed cracks and crevices and through open doors or windows. That's why we really recommend the professionals at We Seal It. They're licensed contractors with 20+ years experience sealing homes against scorpions, pests and rodents! Plus, their work is guaranteed at a fair price.
How to Keep Scorpions Out:
Remove Debris
Monthly Scorpion Pest Control
Use Concrete Caulk
Close Gaps
Silicone Calk your block fence
Add Weather Stripping
Stuff Copper Mesh in Weeps
Add Vents to Screens
Add Door Sweeps
Switch your Bulbs to Yellow
Don't over water
1- Remove All Debris From the Ground Around Your Home.
This includes stacks of wood, piles of leaves, overgrown bushes, even flagstone just lying on top of the dirt are all areas that scorpions like to hide, or take shelter, under. Arizona Scorpions love these areas not only because they provide harborage but because they can find other pests here to feed on.
2- Pest Control for Scorpions
The most effective scorpion control includes specialized Pest Control for Scorpions that kills scorpions & their food sources (other bugs), in your yard, block wall fence, cracks and crevices, and other harboring areas.
3- Use Concrete Caulk to Seal All Concrete Expansion Joints.
Often times around your home you will find a gap between your patio or front porch concrete and your home. When the concrete is poured they put a material between the concrete. Over time this material rots or falls apart and thus it leaves a gap for pest to get down under your concrete and live. Scorpions love this area! You can seal this area with caulk, or if it is a wider gap expandable foam. 
4- Close Up Gaps on Your Sidewalk or Cool Decking.
Often times your sidewalks, or cool decking around your pool is poured directly on top of the soil without digging. Over time, the pest will dig out between the concrete and the top of the soil allowing the pest to harbor in this area. Just simply go around your sidewalk and push the soil back up against the concrete.
Use a high-quality Silicone Caulk to seal cracks and crevices around doors, windows, utility pipes, and wires that enter your home from the outside. Go the extra mile and use that caulk to seal all the cracks and crevices in your block wall fence to help control scorpions in your yard.
Scorpions love to live in the I block around your block walls. The I block is the column that looks different every 8-10 feet. These blocks have voids that scorpions love. To make pest control treatment much more effective, paint your block wall fence! (Waterproof Acrylic Clear Sealer
) prevents product application from being absorbed into the blocks!)
6- Weather Stripping
Make sure all the weather stripping around your exterior doors is in good order, and replace old or worn weather stripping so doors fit tightly when closed without open cracks!
Stuff copper mesh in weeps that are under stucco or siding at the base of your home or office (exterior base perimeter of home ~ between foundation and stucco walls) and in holes that cannot be caulked.
Use a small screen, like window screening, to screen vents that enter your home from the outside around and on top of your home.
Make sure door sweeps (at the bottom of your exterior doors, between door and floor) are TIGHT-fitting! Add or replace door sweeps on exterior doors. Remember, scorpions only need a 1/16 inch opening to enter, so make sure that all your door sweeps are in good order.
10- Switch Out Exterior Light Bulbs With Yellow Bulbs
Most exterior lights at night attract bugs, BUT light from yellow light bulbs is much less attractive to many bugs that scorpions feed on like: beetles, crickets, moths, flies, etc.
11- Make Sure Your Yard Watering System Isn't Overwatering!
Scorpions do seek water for themselves and their prey. Moisture sources are usually provided by watering systems, and rains.
Providing EFFECTIVE Scorpion Pest Control in Mesa, Phoenix, Scottsdale, Chandler, Gilbert, Queen Creek, Maricopa, & surrounding areas.
More From Responsible Pest