Palo Verde Beetle in Phoenix, AZ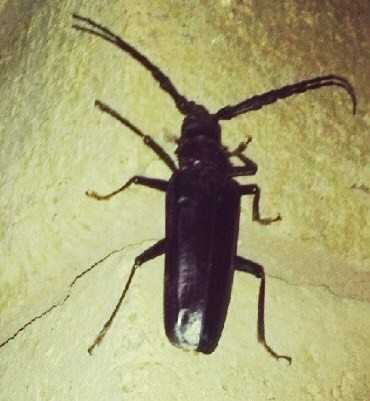 Palo Verde Beetle Pest Control
Palo Verde Beetles in Phoenix metro areas are a common sight in July! 
These beetles grow up to a whopping thee and half inches long, and can fly! Ya… You don't want to smack one of those while you're driving 😉
Palo Verde larvae can grow to five inches long, and feed on the roots of stressed trees!
Palo Verde Beetles are not a general pest control target because the source of infestation is underground in the roots of trees. You can discourage adults beetles around your home and yard with regular pest control, and by replacing exterior lights with YELLOW bulbs that are less attractive to Palo Verde Beetles and other pests!
The best Paol Verde Beetle Pest Control is PREVENTION! Prevent Palo Verde Beetles by keeping all the trees around your home and yard healthy with sufficient watering and fertilizer to avoid a Palo Verde infestations.
Schedule Online, or Call 602-334-4831.
Providing EFFECTIVE Pest Control in Mesa, Phoenix, Tempe, Gilbert, Scottsdale, Chandler, Queen Creek, Maricopa, Glendale, & the Greater Phoenix Valley.
More From Responsible Pest