Phoenix Scorpion Hunting Starts In March!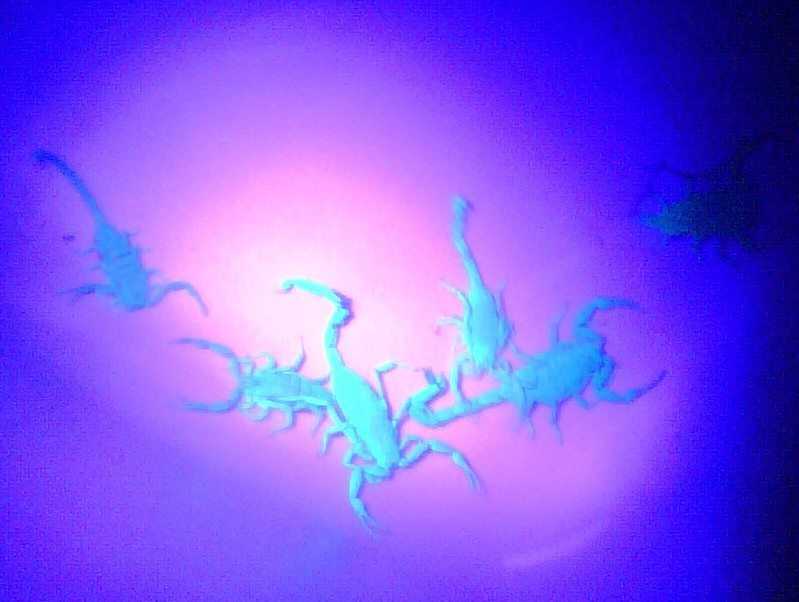 Spring Scorpion Hunting
As weather warms up in the Greater Phoenix AZ Valley, Scorpions surface to hunt for prey and a mate in March!
Unless you have a serious scorpion infestation, scorpions aren't obvious during winter months. But spring is here in the Phoenix AZ valley and scorpions are easily spotted with the right tools!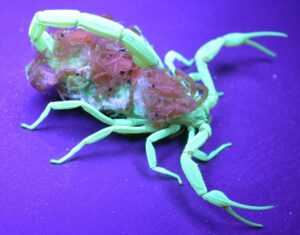 You can find Scorpions around your home and yard using a Black Light flashlight in the dark! Scorpions glow an almost fluorescent yellowish-green color under black light making them easy to spot at night!
Scorpions are fun to watch in a glass jar as they climb all over each other. However, please be cautious. We don't suggest keeping scorpions as pets because they do pose a health threat if stung. Arizona Bark Scorpions are the most venomous scorpions in the United States and stings can pose a fatal threat if the victims has a bad response.
So what do you do after spotting scorpions? There are a couple things you can do after spotting scorpions. The first reaction many residents have is to give them the boot and stomp them to death. Or you can do what we do… Wearing protective gloves and armed with pliers and a big glass jar, we collect scorpions for ongoing product testing. There's always new scorpion control products coming onto the professional market, and we like to make sure we're using the most effective products available. So we continue to test scorpion control products.
Delivering specialized effective Scorpion Control proven to kill scorpions themselves and the bugs they feed on! Guaranteed throughout the Greater Phoenix and Mesa AZ Valley!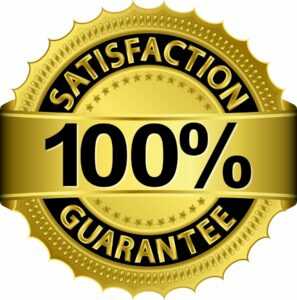 Responsible's Expert Techs know which products work and where they work delivering effective Pest Control for Scorpions!
Communities in Mesa, Gilbert, Chandler, Phoenix, Glendale, Scottsdale and surrounding areas have large scorpion populations. Arizona Bark Scorpions are the most venomous scorpions in the United States. Protect your home and family with Responsible's monthly Scorpion Pest Control service!
Delivering effective Scorpion Control in Phoenix, Mesa, Tempe, Gilbert, Scottsdale, Chandler, Queen Creek, Maricopa, Glendale, & all surrounding areas.
More From Responsible Pest