Scuds & Springtails ~ What Are These Little Tiny Bugs?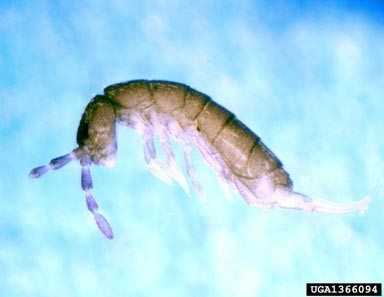 Phoenix Pest Control
It's that time of year again! Spring… You've GOTTA love this weather! "What are these little tiny bugs" is a question we get especially this time of year. Spring bring what we call Scuds and Spring Tails. These little tiny bugs that like ares like areas with MOISTURE.
As temperatures rise, and moisture dries up outside, we see large numbers of these pest inside homes, under trash cans, and anywhere they can find moisture. GOOD NEWS… They disappear as fast as the MOISTURE does! Scuds and Spring Tails are so super small, its hard just to squish one with your finger. Springtails will jump, and scuds won't.
Places Springtails & Scuds Infest MOIST Areas Including:
Bathrooms
Kitchens
Under trash cans
Under floor mats
Entry ways
Window seals
Basements
Responsible's Pest Control GUARANTEE
At Responsible Pest Control, our customers always come first! If you have a bug invasion for any reason between regular services, just give us a jingle and consider it done!!! We'll get you on the schedule for a re-treat right away, at no extra cost to you!
Our Pest Control Tech's are Clean-cut, Courteous, and Certified by the State of Arizona. They'll answer all your questions, and make you comfortable from the start! Responsible Pest Controls premium products & Responsible techniques, offer EFFECTIVE Pest Control that's friendly to Your Family and Pets. 
Pest Control for Springtails and Scuds in Phoenix, Glendale, Chandler, Mesa, Gilbert, Scottsdale, Peoria, Queen Creek, Maricopa, & surrounding areas.
More From Responsible Pest