Everything to Know About Termite Control & Treatments in Chandler, AZ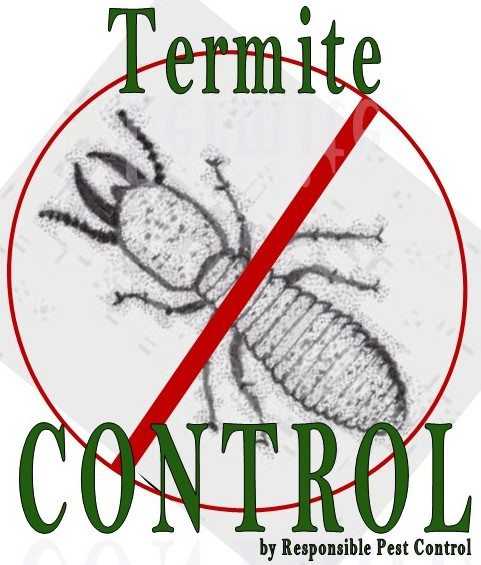 Termite Control Chandler AZ
Providing Chandler Termite Inspections, CUSTOMIZED Termite Treatments, & RENEWABLE Termite WARRANTIES for GUARANTEED Chandler Termite Control in Chandler AZ!
Responsible Pest Control was professional, thorough, friendly, and honest. They also gave us GREAT suggestions to prevent insects in the future! We would recommend them to anyone!"
Written by: Kimberly Smith
Chandler AZ Termite Treatments
For most Termite treatments in Chandler, we treat the soil around & under the homes foundation. A Full Termite treatment always includes trenching, usually drilling, and sometimes interior wall treatments. Our Termite Pro's drill EXPANSION JOINTS, as much as possible, to save homeowners from the look of drilled concrete around their home.
Subterranean Termites are the MOST destructive pest in Chandler Arizona. Most termites in Chandler are the Subterranean species who live in very large colonies deep under the ground. These termites will tunnel hundreds of feet to locate a food source. Termites use scissor like jaws to chew through wood products 24 hours a day – 7 days a week… They don't sleep!
Responsible Pest Control GUARANTEES each Termite Treatment using the BEST Termite Control products – TERMIDOR! Prices for Termite treatments are calculated on linear footage & drilling requirements. Call for your estimate!
Chandler Termite Inspections
Responsible Pest Control Chandler offers FREE Termite Inspections
Our Chandler Termite Inspector will visit your home & identify any Termite Infestation, and conducive conditions. All our Chandler Termite Inspections are to homeowners (small fee applies for escrow). Your Termite Inspection Report will be accompanied with a Termite Service proposal noting treatment needed for complete Termite Colony Elimination. Termite Treatment proposals note a WARRANTY that comes with treatment, and the price to RENEW that Warranty each year thereafter.
Termite Inspections come with written reports including:
Termite Infestation Locations
A Customized Termite Control Proposal with Renewable WARRANTY Option
Renewable Termite Control WARRANTY
Responsible Pest Control WARRANTIES each full termite treatment for an entire 2 YEARS. RENEW that WARRANTY every year thereafter with a Termite Inspection, and a small fee!
The BEST Termite Control products – Termidor. Termidor isn't a termite repellent. Termites can't detect it at all making it much more effective because Termidor works like an insect disease… When termites (and other pests, come in contact with Termidor they become "carriers", and transfer Termidor to all other termites they contact. Those termites then become "carriers", and so on. TERMITES ARE VERY SOCIAL INSECTS. Termidor is a slow to kill so that "carrier" termites have time to pass it around the entire Termite Colony before they all die – Wiping out the ENTIRE Termite colony!
*Termite Inspections for escrow have a small fee of $99.
Schedule Online, or Call 602-334-4831
Providing Termite Control in Chandler AZ Termite Inspections and Customized Treatments for GUARANTEED Control!
More From Responsible Pest