Pest Control for Carpenter Bees Phoenix AZ
Carpenter Bees habitually of bore into wood constructing homes to the raise their offspring. There are seven different species of Carpenter Bees in the United States.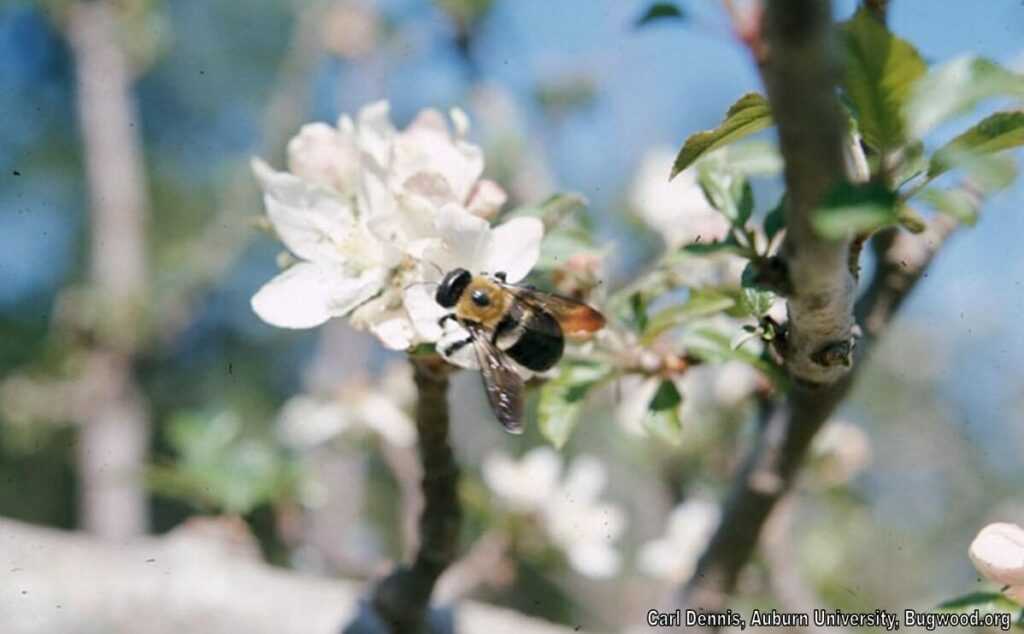 Identification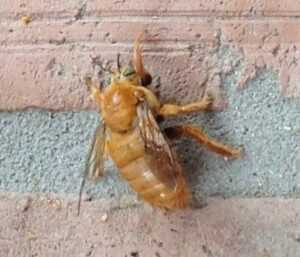 Half to one inch long body.
THICK body.
Top of abdomen shiny without hair.
Carpenter Bees are NOT a social bee, like honey bees, and males are territorial and can be aggressive when humans are near. Male Carpenter Bees have NO STINGER so aggressive behavior is just a show! Female Carpenter Bees DO have
stingers, but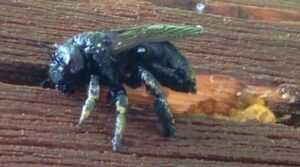 rarely use them.
Pest Control for Carpenter Bees includes treating each hole with proper product application. After Carpenter Bees are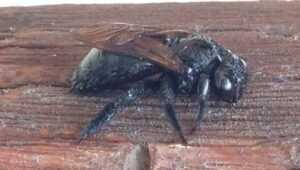 EFFECTIVELY treated, seal holes to prevent other Carpenter Bees, and Mason Wasps, from using them. DO NOT attempt to seal holes on your own as Carpenter Bees will just dig them out. You can PREVENT and discourage Carpenter Bees from boring into wood by PAINTING it, and using regular Pest Control on the area.

Delivering EFFECTIVE Pest Control in Mesa, Phoenix, Tempe, Gilbert, Scottsdale, Chandler, Queen Creek, Maricopa, Glendale, & the Greater Phoenix Valley.