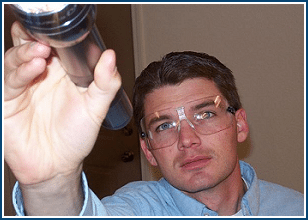 At Responsible Pest Control, Inc. we provide commercial pest control services in Mesa and throughout the Phoenix AZ Metro area. Providing commercial SCORPION control, Roach control, Commercial Termite Control, and general pest control for all other desert pests.
Serving many of the well known national chains as well as Mom and Pop restaurant operations.
One of the most notorious pests in commercial KITCHENS is the German Cockroach! This darn pest is brought into restaurants and food service businesses by suppliers, employees, and customers. Once they enter the kitchen it does not take long to infest and overrun the entire kitchen.
German Roaches in Commercial
Number one is keeping it clean!!
The other day I was in a kitchen that had a major roach infestation. After surveying the situation I began to dig around the kitchen to find out what was the cause of such a problem. After a short investigation I found a hidden panel. Behind the panel I found a pile of french-fries two feet square. Needless to say there was a roach or two on the pile. I showed the manager the pile of fries and it was immediately fixed.
At Responsible Pest Control, Inc. we have the experience and expertise to handle all of your commercial pest control needs in Mesa and the Phoenix Metro area. Please give us a call and we will arrange for a free estimate!

Responsible Pest Control Mesa, AZ serving: Mesa, Phoenix, Scottsdale, Chandler, Gilbert, and the surrounding areas.