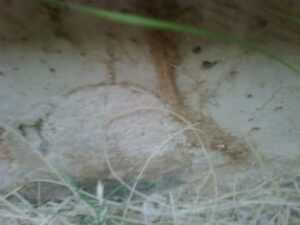 Homes 5 years old, and older, need to be inspected for Termites every year.
Before construction on a home in Arizona, contractors have the ground Pre-treated for Subterranean Termites. These Termite control products generally last UP TO 5 years. All homes over 5 years old NEED regular termite inspections, and treatment, to PREVENT DAMAGE. Our desert is LOADED with Subterranean Termites. It is VERY COMMON for homes over 5 years old to have Termites, even though the are relativity new.
For PREVENTIVE Termite Control, We recommend an annual FREE Termite Inspection, and a Termidor SC Termite Treatment, every 3-5 years.
Delivering Termite & Pest Control in Mesa, Phoenix, Scottsdale, Gilbert, Queen Creek, San Tan Valley, Chandler AZ, & all surrounding areas.