Daddy Long Leg Spiders got their name from their very skinny, LONG legs.
Identification: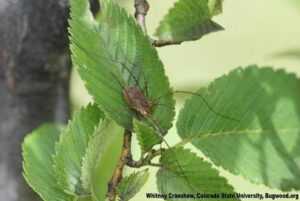 Adults measure 2-8 mm long.

Color varied but is usually a pale yellow or gray/brown.
Usually they have 8 eye… Some species have only 6.
Daddy long legs have a small waist area connecting the head section to the body section.
Although Daddy long legs are venomous, their mouths are too small to pose a threat.
Harvestmen spiders have a broad abdomen connecting body to head and appear to have one one body section.
Phoenix AZ Pest Control for Spiders
Responsible Pest Control specializes in EFFECTIVELY controlling spiders, and desert pests, with RESPONSIBLE methods for the safety of children and pets in the Greater Phoenix AZ Valley. Our GUARANTEED Pest Control focuses on eliminating SPIDERS and their WEBS plus general pests, from the exterior of your home… BEFORE they get inside! Regular Pest Control services MAINTAIN a protective barrier around:
Interior and Exterior Home & Garage Perimeters
Yard, and Landscaping
Sheds or Pool Pumps
Block Wall Fences
Call NOW >
Start Service Online >
TEXT for Service
Delivering EFFECTIVE Spider Pest Control in Mesa, Phoenix, Tempe, Gilbert, Scottsdale, Chandler, Queen Creek, Maricopa, Glendale, & the Greater Phoenix Valley.