Pest Control – German Roaches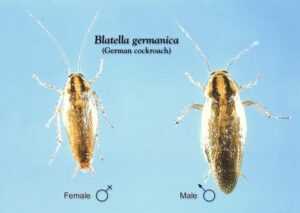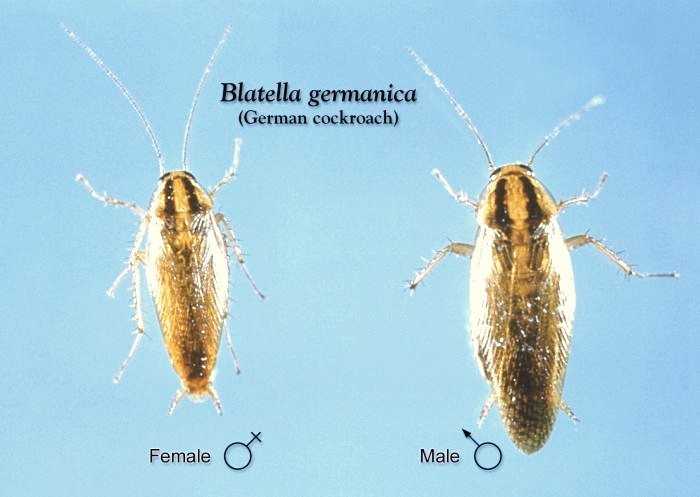 Responsible Pest Control specializes in Effective German Roach Control for homes & businesses in Mesa & Greater Phoenix AZ.
German Roaches are a COMMON invader to restaurants, markets, hospitals, & homes.
However, German Roaches reproduce SO much FASTER than other cockroaches, so they require different products and a more FREQUENT SPECIALIZED treatment to eliminate. German Roach infestations are usually introduced on infested shipped goods & packaging, and infestations establish very quickly if not treated.
Fun Fact: Cockroaches can live a week without their heads. They only die because they can't drink!
Call NOW >
Start Service Online >
TEXT for Service
German Cockroach Pest Control
Uncontrolled German Roach numbers will just EXPLODE! German Roaches need specialized treatment with an "Insect Growth Regulator" to stop their reproductive cycle.
Because of their RAPID reproductive rate, German Roach pest control treatments must be more frequent than regular pest control. One of the most effective ways to control German Cockroach infestations is using specialized baits that mature roaches eat & then pass on to their young. However, these roaches will take the bait when there aren't other food sources competing.
German Roach Treatments come with two follow-up treatments, and are always GUARANTEED.
Call NOW >
Start Service Online >
TEXT for Service
Responsible Pest Control Mesa Phoenix, Scottsdale, Glendale, Chandler, Gilbert, Queen Creek, Maricopa, & surrounding areas.