House Mouse CONTROL: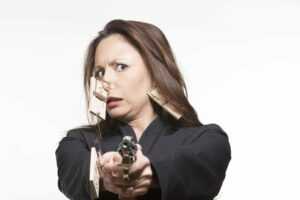 Remove all food sources.
Eliminate any harborage areas – places to nest.
Seal holes they enter / exit through.
Place several traps, or baits by fresh fecal matter & nests .
Traps and baits are more effective when placed in corners, & pathways.
If a trap or bait is not touched in 48 hours, try a different area.
Move things around when placing traps a& baits, this will encourage mice to explore!
Mice are curious – Switch up baits, use: nesting material, shiny objects, prunes, pineapple, peanuts, etc.
House mice are the most common infesting rodents. They damage your home by gnawing and contamination
Sings of House Mouse Infestation:
Nests: inside they're made of materials like insulation, etc.
Gnawing & Rub marks.
Fecal matter. 1/8 – 1/4″ long, rod shaped, pointed at ends.
Footprints. House mice have a 4 – toed front foot, and a 5 – toed hind foot.
Paths: droppings & tracks will be in these areas.
Damage: Mice like to eat seed & cereals, but will eat lots of different things.

Start Service Now
Responsible Pest Control serving Phoenix, Mesa, Scottsdale, Chandler, Gilbert, Queen Creek, Maricopa, and the surrounding areas.