Just another reminder that Scorpions are out to hunt and mate. Great shot of a hungry Bark Scorpion catching it's FEAST… Another pest!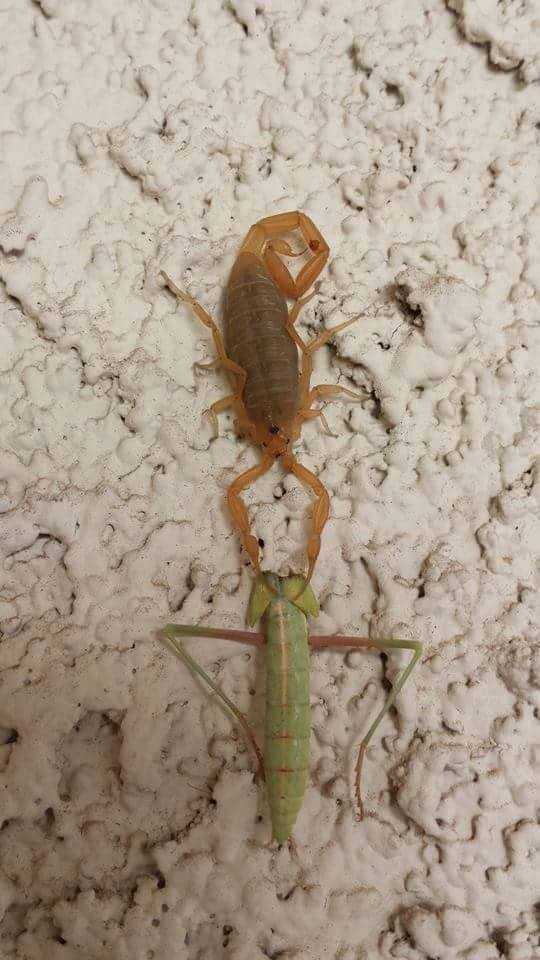 Delivering GUARANTEED Scorpion Pest Control with complete eradication of SCORPIONS and all the desert pests they FEED ON!
Scorpions are attracted to homes and yards that have other pests to FEED on. This is just one of the contributing conditions to scorpion infestations the Mesa AZ Valley. Thanks for sharing the picture Angela Dawn Simmons!
Providing Pest Control for Scorpions in Phoenix, Mesa, Tempe, Gilbert, Scottsdale, Chandler, Queen Creek, Maricopa, Glendale, & ALL surrounding areas.