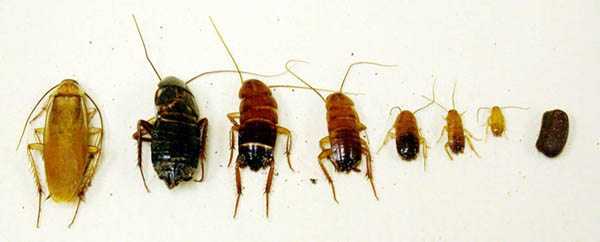 Warm temperatures and plenty of moisture bring the need for Cockroach Pest Control in Surprise, Sun City, & Peoria AZ areas.
Cockroach saliva & shed skin are strong Allergens known to trigger allergic reactions, and increase Asthma symptoms! (Especially in children)
Our desert is home to many different kinds of cockroaches including: Turkestan, Oriental, American, & German Roaches. The most common roaches infesting homes are German Roaches and American Roaches. These big ugly cockroaches usually live outside (except German Roaches), and infest untreated yards & homes.
Fun Fact: A cockroach can live a week without its head. It only dies because it can't drink!
Pest Control for Roaches includes bait treatments, crack and crevice treatments, IGR treatments (insect growth regulator to stop life cycle), wall void treatments, interior and exterior perimeter treatments, and spot treatments.
Besides product applications we also use monitoring, sanitation, exclusion. Glue traps strategically placed help monitor cockroach and pest activity to prevent future infestations. Sanitation is a key factor for effective cockroach control, especially for German Roaches, and solutions may suggested by your technician.
Roach Inspections
Cockroaches are better at hiding than you are at finding them! All Roaches are a bit elusive because they are nocturnal and much more active at night. Desert roaches generally live outside, and can enter your home in various ways including: open doors, open windows, loose fitting pipes, sewer drains that aren't used regularly, and vents, or any other opening.

Prevent Future Roach Infestations
An untreated Roach infestation will EXPLODE!! All roaches reproduce quickly. Female Cockroaches drop dark "egg cases" filled with her eggs. Cockroach eggs are naturally protected from insecticides inside their "egg case", and can not be exterminated by ONE pest control application alone. These Roach eggs hatch on their own in about two months. Because they reproduce so FAST, & live all over outside, regular pest control is the ONLY way to keep them out of your home and yard.

Responsible Pest Control Mesa AZ – Making Happy Customers in: Sun City, Surprise, Peoria, Mesa, Phoenix, Scottsdale, & surrounding areas.