Arizona Scorpion Nightmares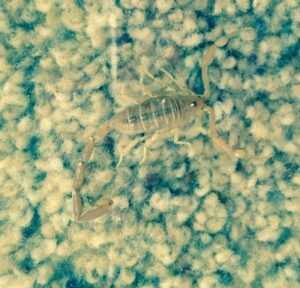 If you live with them, it can be a living nightmare. Sometimes it's just a dream, and sometimes it's reality. If you've ever lived in the Phoenix AZ Valley, chances are you've had a nightmare or two about scorpions!

Here's how mine goes… I've had visions of friends and family getting stung. Squashing the devilish creatures with my shoes… Sweltering hot summers with the kids in a panic. Scorpions all over my kitchen floor. Stomping them. Then trying to recover from the dream I'll remember for weeks… Sound familiar to you? Share your story with us below!
End the nightmare NOW with the best Phoenix Scorpion Pest Control service in the Valley. Rest with peaceful sweet dreams until the alarm clock rings.
Let our Scorpion Control experts do the dirty work for you! Responsible's experienced scorpion control tech's, products, and treatments are working to kill scorpions hiding in cracks and crevices around your home and yard… And PREVENT them from infesting your home in the future.
Providing Scorpion Pest Control in Mesa, Phoenix, Chandler, Glendale, Gilbert, Scottsdale, Queen Creek, Maricopa, & ALL surrounding areas.