Black Widows & Scorpions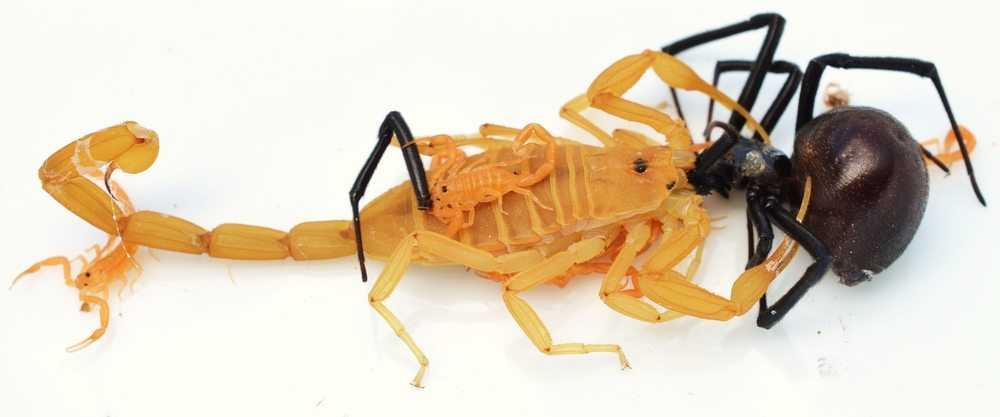 Scorpions and Black Widows are common pests throughout the Phoenix AZ Valley. There's an ongoing debate as to which is worse, out of all Phoenix's pests, Arizona Bark Scorpions or Black Widows. Arizona Bark Scorpions are a regular pest in the Phoenix Valley, and stings can be potentially life threatening. Black Widow bites are extremely painful, and like Arizona Bark Scorpions, are also potentially life threatening.
Both pests are highly poisonous and pose health risks, reactions differ depending on victims response to venom. These guys are both FAST and POWERFUL, and actually eat each other.
Responsible Pest Control specializes in controlling pests throughout the Phoenix AZ Valley. We've got black widow and scorpion pest control down to a science, and GUARANTEE Control.
Specialized products and treatment methods allow us to eliminate scorpions, like NO other, and black widows with a MONTHLY service that does NOT wear off between visits.
Treatments target scorpions & black widows in their favorite places, like under eves & in concrete crevices, and include spider web sweeping after application!
Start Service Online
Call: 480-924-4111 or 602-334-4831
Providing specialized Scorpion Pest Control in Phoenix, Mesa, Chandler, Glendale, Gilbert, Queen Creek, and surrounding areas.