Killing Bugs… Not Your Budget!
The first question most people ask after discovering they have termites is usually, "How much do Termite Treatments cost?" Phoenix termite treatment costs depend on three factors: termite species, products being applied, and the linear footage of your property. The easiest way to find out how much the termite treatment cost will be for your home is to have a professional termite inspection.

Phoenix Termite Treatment costs depend on: Termites, linear footage & Termite Control Products.
Products
Some companies try to save money by applying a cheaper termiticide… But the old saying, "You get what you pay for" is just as true for Termite Control as it is for purchasing new carpet. At Responsible Pest Control we only use Termidor, because it's by far the longest lasting Termite Control treatment. Termidor is the most effective Termite Control product on the market, and comes with a little higher price.
Linear Footage
The average termite treatment cost is $4 per linear foot for a home on a solid concrete slab. That price may go up if you have large amounts of concrete abutting your foundation that requires extensive drilling to treat under. Linear feet is determined by measuring the exterior walls of your property. Older homes have foundations poured in sections that require considerably more drilling, often interior drilling, and cost more to treat.
Termites
We have three main types of termites in the Phoenix valley, and the termite treatment cost is different for each one.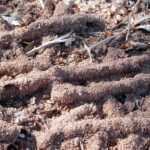 Landscape Termites – These termites attack dead plants in yards and homes throughout the Phoenix Valley. They are easily controlled with a one time termite pest control treatment. The average price to control these termites is $99, and also treats general pests around your home and yard.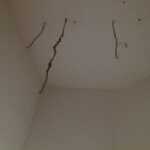 Subterranean Termites – Subterranean Termites are the most common termites to infest homes throughout the Phoenix AZ Valley. Subterranean termites live in large colonies underground and come up into homes and offices through mud tubes. These termites feed on cellulose in wood products. The average price to effectively treat these termites is the $3.50 per linear foot mentioned above.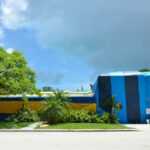 Drywood Termites – Drywood termites are not as common in the Phoenix area, but occasionally attack homes, and other buildings. Drywood termite treatments require large scale fumigation… You've probably seen pictures of large tents covering homes? This is fumigation, and it's required for effective drywood termite treatment. The average cost of a drywood termite treatment is $1500-$4000 depending on the size of the property.
Schedule Termite Inspection
480-924-4111
602-334-4831

Delivering Termite Pest Control in Phoenix, Mesa, Chandler, Glendale, Gilbert, Scottsdale and surrounding areas!