Delivering EFFECTIVE Roach Pest Control in Greater Phoenix GUARANTEED with RESPONSIBLE methods for the SAFETY of Family & Pets!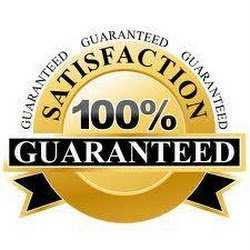 Eliminate Roaches NOW and PREVENT future infestations with the experts at Responsible Pest Control! At Responsible Pest Control Roaches are one of our most common pest targets, because they are one of the most common pests! In Phoenix Roaches are a native to the desert and come into homes from the outside or from neighborhood sewers. Join thousands of happy customers living ROACH & pest FREE! 100% GUARANTEED in Greater Phoenix AZ!
Call NOW >
Instant Quote & Schedule >
TEXT for Service
Roaches in Phoenix
It's well after midnight but no matter how hard you try, sleep somehow still eludes you. You roll over to one position, then to another. Maybe it's the stifling Arizona heat, or that last bit of sugar you had right before bedtime, but nothing works. Finally you give in and stagger out of bed. Stumble out into kitchen and pop open the fridge, clinging to the handle for balance while your eyes slowly adjust to the light. They finally do, but what catches your eyes isn't a tasty bit of leftover barbeque or birthday cake. It's a ROACH. A nasty little chitin-scaled abomination so ugly that it's little wonder that it would survive a nuclear holocaust, scurrying across the kitchen floor like something straight out of a horror movie.
All that you could really think about was that giant roach-guy from the movie Men In Black, and how Will Smith must have felt looking at all the awesome weapons in the MIB arsenal, only to be handed the Noisy Cricket, except that your fly swatter didn't kick so hard that it threw you back against the wall. So once your nerves have settled a bit you step into the shower, both to wash away the smell of your shameful defeat and to plan your next move. It's then that you find some much needed clarity. Fixing the problem yourself obviously isn't going so well. It's time to call in the experts!
Call NOW >
Instant Quote & Schedule >
TEXT for Service
Phoenix Roach Control Includes
Effective roach control depends on a number of different factors. Obviously, acquiring the expertise of a well-qualified pest control company ranks pretty high up on the list, but there are also a number of things that you can and must do in order to make any treatment strategy successful.
Cockroach Identification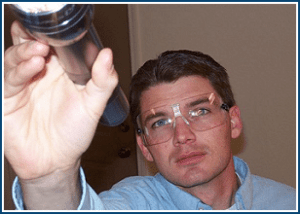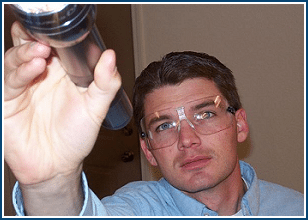 Identification is always the FIRST step in Pest Control for Roaches. Correct roach identification determines how effective control will be! That's because each roach species reproduces at their own rate (some faster than others), and they also like to infest different areas.
With the rise of global commerce, a number of invasive roach species have taken up residence in the Phoenix valley and surrounding areas. There are four varieties seen most commonly, with names that supposedly reflect their country of origin. There's the American cockroach, which was brought from central Africa throughout the colonial era, the oriental cockroach, which originated from somewhere around the Mediterranean Sea, the Turkestan cockroach, which is thought to have hitched a ride from troops returning from the Middle East, and the German cockroach, which is now thought to have originated in Southeast Asia.
The first three are what we might call "outdoor roaches," larger roaches (1 inch or larger in length) that occasionally wander in from outside and can be controlled with regular pest control. We can control them along with other general pests such as spiders, crickets, roaches, and so forth. The German cockroach is the iconic "indoor roach," a smaller roach (5/8 inch or smaller) that lives exclusively inside and requires a very specific type of treatment in order to control. Ironically, it's the little guys that you need to be worried about the most, as they can reproduce incredibly fast and are resistant or even immune to many of the products used in conventional pest control.
For this very reason, proper identification is absolutely essential. Failure to identify the presence of German cockroaches may result in the use of products that do little or nothing to eliminate them. This is due in part to their incredibly high rate of metabolism, which allows regular pesticides to work through their system with no lasting side-effects. This, along with their unusually fast life-cycle, which allows the population to quickly rebound from even just a few individuals, makes them one of the most challenging pests to control.
Call NOW >
Instant Quote & Schedule >
TEXT for Service
Roach Pest Control Treatment
✔ Pest Control Roaches – Depending on what type of roach is being treated, your first pest control service for roaches may include BAITS, insect growth regulators (think roach birth control) crack & crevices treatments, with liquid applications, and dust application in voids areas.
✔ Outdoor roaches can be treated using many of the same products used to control spiders, crickets, roaches and other general pests. Depending on the level of infestation, regular treatment on a quarterly or every-other-month basis should be sufficient to keep them out of your home. While treatment on the inside is advisable on the first service, regular maintenance on the perimeter should be sufficient to keep them from entering the home.
✔ For German cockroaches we would need to use products specifically designed to eliminate them. This involves treatment with products that restrict their growth (preventing them from maturing into adults) as well as their reproduction (no more eggs = no more roaches). These products would be slower acting but have a greater chance of success. Under most circumstances this would require three separate treatments, spaced two weeks apart. Click Here For Quote. After the third treatment we would provide a 30-day warranty to ensure that the problem is fully resolved.
The good news is that they can only survive indoors, so once they are eliminated they should be gone for good. This also means that they have to be brought in on something in order to spread. We often see German cockroach infestations occurring after the introduction of a used appliance or piece of furniture, but their egg-cases can be attached to just about anything, such as a cardboard box or a purse.
✔ Follow-up Pest Control Services – Maintenance is key to continual roach control because roaches live all over outside and easily re-infest homes and buildings without a protective barrier. Roach infestations are an especially big threat to commercial kitchens and restaurants which all need regular maintenance to PREVENT future roach infestations!
Call NOW >
Instant Quote & Schedule >
TEXT for Service
PREVENTION – Maintain Roach Control
Ongoing Roach Pest Control services inspect at each service, monitor for any roaches activity that may be re-introduced, and apply preventive pest control measures.
Good Sanitation is KEY to effective roach control! Keeping things wiped up and clean, in good repair, makes all the difference in Roach Control. We work with you to reduce: harboring areas, food sources, and moisture that roaches need to thrive.
Call NOW >
Instant Quote & Schedule >
TEXT for Service
Both before and after having your home serviced, there are several things that you can do to ensure that our treatment for Roaches are successful. Failure to do your part can make effective roach control difficult or even possible, while full cooperation can allow us to gain control much more quickly.
Eliminate Food Sources
Particularly with German roaches, it is vitally important to eliminate any and all potential food sources. The most obvious would be to only store food in seal-able, airtight containers, as well as immediately clean up any bits of leftover food, crumbs, or spills. Keep in mind that roaches are incredibly opportunistic, and can even feed off a bit of dried juice spilled in a corner. Other problem areas can include garbage cans, pet food dishes, and even things that we wouldn't normally think of as food, such as dried toothpaste or soap.
For German roaches in particular, it is especially important to clean up any crumbs or spills in kitchen cupboards, cabinets, drawers and pantries. This will go a long ways towards curbing their population, as well as ensuring the effectiveness of our strategically-placed bait products. It would also be helpful to vacuum regularly and to limit food consumption to just one room in the house.
Eliminate Water Sources
Along with eliminating food sources, preventing access to water can greatly increase the chances of curbing (or even preventing) a roach infestation. Roaches require a great of water to survive. In the hot Arizona desert they are particularly dependent upon ample water sources for survival, and cutting back on this vital resource can go a long way towards prevention. While it may be difficult to eliminate all water sources (we need water to survive as well, after all), cutting back on available water sources can go a long ways towards reducing the size of a roach infestation.
With outdoor roaches we often find that infestations coincide directly with plumbing problems or floods, so fixing any leaky faucets or pipes would be the most logical place to start. Also, check to see if your sprinkler or irrigation system may be over-watering, and consider landscaping solutions to reduce the amount of water consumption. Flood irrigation in particular can often lead to an explosion in the pest population, so it may be wise to pre-emptively schedule treatment immediately prior to watering.
There may be other, less noticeable water sources to watch out for, including pet water dishes, sweating pipes, and wet dish rags, sponges, and toothbrushes. Before bed it may be good to plug up sinks and tubs, as well as dry out any left-over moisture. Remember- roaches are most active at night!
Call NOW >
Instant Quote & Schedule >
TEXT for Service
Eliminate Roaches Harborage Areas
Along with sanitation, it is important to everything possible to eliminate places that roaches might like to hide. For outdoor roaches it is important to keep a close eye on garbage cans, sprinkler boxes, wood stacks, as well as any piles of leaves, bark, or other debris that may be providing the roaches with shelter. Remove or relocate these issues away from the home whenever possible, or point them out as potential hot-spots that may require additional treatment. Also be on the lookout for overgrown shrubs, bushes or trees, and keep vegetation trimmed back away from the home as much as possible.
For German roaches the main targets will be indoors, usually in the kitchen and bathroom areas. Before servicing we would ask that cabinets, cupboards and pantries be cleaned out and cleared of all items. This is absolutely essential, both to reduce potential food sources and to ensure that our technician has clear access to these areas. Removed items should be placed on the kitchen table until after service has been completed, after which they may be returned. Your technician may also ask to inspect and treat behind kitchen appliances, as well as any other areas that may harbor German roaches.
Call NOW >
Instant Quote & Schedule >
TEXT for Service
Prevent Cockroach Entry
Finally, once you have done everything possible to eliminate roaches from your home, measures may need to be taken to ensure that they stay out. Along with excluding a multitude of other pests, it is important to check and repair any holes in the screens of your windows, check the fit of exterior door thresholds, as well as close up any cracks or gaps around windows and doorways. Sometimes the culprit may be an exterior access panel directly behind a kitchen or bathroom sink, or a gap around the garage door. Do everything possible to close up, caulk, or seal these areas, as well as any open cracks in the walls or foundation of your home.
With German roaches, infestation normally occurs with the introduction of an item containing either egg cases or the roaches themselves. The best safe-guard to prevent the entry of German roaches is to be cautious about the acquisition of used appliances or furniture, as well as any item that may have come from an location currently infested with German roaches. This could not only include items purchased from thrift or second-hand stores, but also cardboard boxes from grocery stores. A quick but thorough inspection could go a long way towards preventing a nasty surprise in the near future. Not only that, but German roaches aren't the only pests that hitch a ride in this manner.
There is one last potential point of entry for German roaches, which applies when your home has one or more shared walls with another dwelling. In this case, there is a chance that the roaches may go from one unit to the other and then back again. German roaches can be particularly difficult to control in the case of an apartment complex, as they can travel from one unit to the next. In such a case, the only way to ensure complete eradication may be to treat each unit in the complex, otherwise the problem may never be fully resolved.
Call NOW >
Instant Quote & Schedule >
TEXT for Service
Integrated Roach Pest Management
As always, effective pest control relies on much more than just pesticides. The first line of defense should always be prevention and exclusion. If there is any silver lining with regard to roaches, it is that their arrival can sometimes be a wake-up call to pay closer attention to the conditions that are allowing them to gain a foothold. Taking steps to eliminate roaches can have the added benefit of making your home less susceptible to other household pests, including ants, mice, spiders, and even scorpions. Fixing a leaky pipe can also help prevent mold and water damage. Teaching family members about the importance of cleanliness in pest control can help you to have cleaner, more organized home.
Roaches? Get help from the EXPERTS at Responsible Pest Control… It'll help you sleep better at night.
Call NOW >
Instant Quote & Schedule >
TEXT for Service
Delivering EFFECTIVE Roaches Pest Control in Greater Phoenix AZ, Mesa, Gilbert, Chandler, Scottsdale, Glendale, Peoria, Queen Creek, San Tan Valley, Maricopa, Tucson and surrounding areas.