Condo Scorpion Control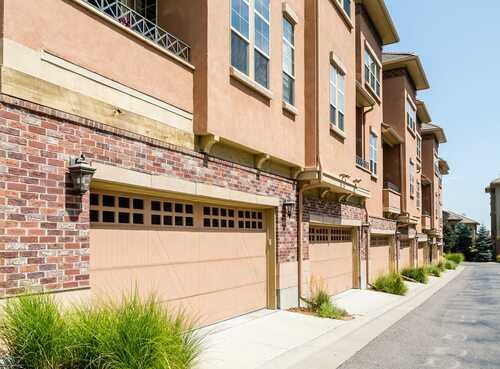 Scorpion Pest Control for condos can prove especially challenging for 1 reason: We can't treat the the entire property!
Condo units share yards, walls, roofs, and attic spaces which provide shelter and access for scorpions to travel from one unit to another. Scorpion Pest Control in a SINGLE condo means it may constantly be invaded by scorpions from shared walls, and very close neighboring properties.
Scorpions often enter wall voids via cracks, crevices, and weep holes. Although scorpions do not shelter in attics during summer months in the Phoenix AZ Valley, they may travel through them to cooler areas like the INSIDE of another condo! Walls and attics that are shared cannot be as effectively treated as single family homes, because there are untreated areas where scorpions can access the interior of each condo.  The only way to fix this problem is for ALL Condo OWNERS involved to work together having EACH condo thoroughly treated .
Shared landscaping, roofs, walls, and attics provide access for scorpions to constantly invade even an effectively treated condo. (Invading scorpions will die after contacting our product barrier, but dying may take a few hours after products are dry.) Scorpions seem to survive single condo units scorpion control efforts, but the truth is that scorpions will keep coming from neighboring areas which are extremely close when it comes to condos!  The most effective scorpion pest control for condos treats the ENTIRE condo COMPLEX.
Effective Scorpion Pest Control for Condos
The most effective scorpion pest control for condos requires the cooperation of the entire complex, or all owners. Treating the entire building and surrounding yards ensures that all entry points and sheltering areas are effectively treated, creating a protective barrier that will kill scorpions, after coming in contact with it, around the entire complex.
Complete scorpion control time periods depend on the severity of the infestation. Sometimes is takes a few treatments to totally eliminate scorpions already on the property. Scorpions will continue to enter the condo complex from neighboring properties, but treating the entire complex pushes scorpions back further out of the area, making it harder for them to invade interiors. Scorpions that enter condo complexes will die after contacting our product barriers, although the dying process can take a few hours.
As with all our treatments, scorpion pest control is guaranteed! If you get invaded for any reason, while on our regular scorpion pest control service, please give us call and consider it done! We'll schedule you for a free retreat right away.
Providing Scorpion Pest Control in Mesa, Phoenix, Chandler, Glendale, Gilbert, Scottsdale, Queen Creek, Maricopa, & ALL surrounding areas.