Scorpion Pest Control Products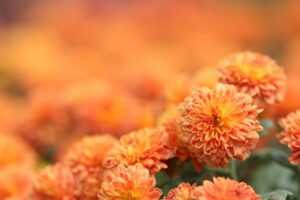 Delivering EFFECTIVE Scorpion Control service with products and treatment applications that have your best interests at heart.
Responsible uses specialized Scorpion Pest Control products tested and proven most effective and friendly.
We make a special effort testing and mixing products that are proven effective at controlling scorpions applied with responsible methods that are friendly to your family and pets!
Pretty little FLOWERS with big Scorpion Control POWERS
We use only the best scorpion pest control products available on the professional market. Most products we apply are in the Pyrethrum Family category.
Pyrethrins
Pyrethrins (which we use for scorpion control) are NATURAL compounds of African Chrysanthemum flowers that attack INSECT nervous systems! Pyrethrins Exterminate SCORPIONS when sprayed directly. After Pyrethrins DRY they stop working.
Pyrethroids
Pyrethroids (which we also use for scorpion control) are a man-made Pyrethrin that's designed to continue killing scorpions (and other pests) over a longer period of time. In fact, pyrethroids CONTINUE killing scorpions (and other pests) for about one month and when used on a monthly basis provide ongoing scorpion & pest control!
Although these products come from nature, professional grade Pyrethrins and Pyrethroids are very concentrated.  For the safety of family and pets they should only be applied by well trained and responsible professionals.
Responsible Applications
For effective scorpion control that protects your healthy environment, Responsible Pest Control customizes each treatment to your home, target pests, pets, and environment. Each service targets specific areas that we know scorpions like to inhabit or travel through. (For example: cracks and crevices in your block wall fence, concrete expansion joints, under cabinets, under debris, in wall voids and weep areas at the base of your home.)
Responsible Pest Control trains each Scorpion & Pest Control technician to customize treatment to scorpion and pest shelters around your home and yard, and avoid sensitive areas for your family and pets.
Start Scorpion Control Now
Providing Scorpion Pest Control in Phoenix Mesa, Gilbert, Chandler, Glendale, Scottsdale, Queen Creek, and surrounding areas!