Scorpion Control Q&A
Question: How do you get rid of scorpions in your home?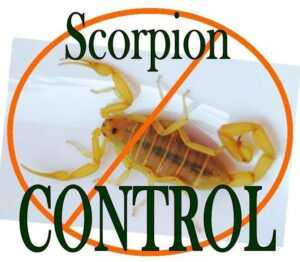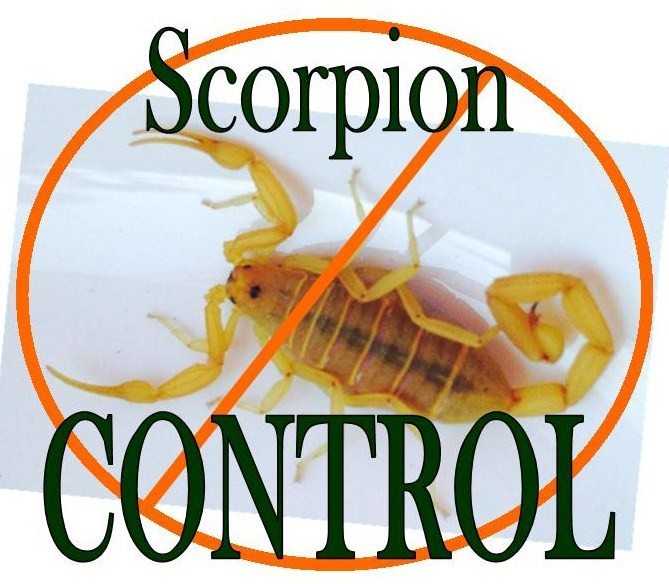 Answer: There are several ways to get rid of scorpions but they aren't all efficient. These include DIY scorpion sealing, and scorpion hunting. Although these help control scorpions they wont get rid of scorpion in your home for good.
The most effective way to get rid of scorpions in your home is to use a reputable scorpion control service.
Getting rid of scorpions is a process and does not happen at once. There is nothing you can do one time to effectively get rid of scorpions. If you live in an area with scorpions they can continue to enter your property from neighboring areas. And unless you have an active barrier to kill them they will multiply on your property. We highly recommend an initial clean out inside and outside your home followed by monthly maintenance to get rid of scorpions in your home and keep them out.
Question: Do Scorpion Pesticides Work?
Answer: There are many pesticides on the market labeled for scorpion control like scorpion spray at Home Depo. Most of these only work when scorpions are sprayed directly. The bad thing is that spraying scorpions directly is hard and inefficient. Scorpions are nocturnal and usually only come out in the dark. Plus pesticides that only kill scorpions on contact do not keep killing other scorpions that will eventually get in your home or yard.
There are several pesticides advertised for scorpions. But beware, they aren't all effective. In fact most over the counter scorpion sprays at Home Depo and other stores MAY (some do not at all) kill scorpions when sprayed directly. But these sprays have to lasting effect. Harris scorpion killer and Terro scorpion killer do not have the residual effect or potency to kill scorpions in a manner that satisfies our customers. So we do not recommend them.
We've collected thousands of scorpions for scorpion control product testing and found what works best for controlling bark scorpions in the Phoenix Valley after the application has dried. . Responsible Pest Control does not use Demon for scorpion or pest control because we have found it to be harsh on pets, especially dogs. Our scorpion pest control pro's mix a few different products according to label for best control. However, the products we use are only available to licensed applicators.
These are professional grade products, not sold over the counter, intended for use by trained professionals. After years of scorpion pesticide testing we use a few products for effective scorpion control. One product kills their food source and irritates scorpions out of their sheltering areas, and the other products kill scorpions specifically.
Schedule ONLINE
or TEXT 480-924-4111
Or Call 480-924-4111 & 623-455-5460
Question: What attracts scorpions in Arizona?
Answer: Scorpions are attracted to food sources like crickets and roaches… They're also attracted by other scorpions through pheromones and vibrations that scorpions make to attract a mate. Scorpions are attracted to areas and sheltering areas that are cool moist and have an air flow.
Question: Are scorpions attracted to light?
Answer: NO, scorpions are not attracted to light at all. They're are nocturnal or active at night, and do not like light. In fact when the sun comes up scorpions look for the nearest shelter to hide in.
Question: Where do scorpions nest?
Answer: Scorpions nest in cracks and crevices. They especially like to be in and under concrete cracks and crevices because concrete crevices can hold moisture, be cool and have an air flow. Scorpions like to nest inside concrete block wall fences, in expansion joints, and under piles on wood or old tiles etc.
Question: What animals kill scorpions?:
Answer: Several animals that are natural prediters of scorpions and kill scorpions. However, This doesn't mean they're immune to scorpion stings. What eats bark scorpions? Animals that kill or eat scorpions include: Chickens, cats, grasshopper mice, rodents, large centipedes, Meerkats, Madrean Alligator Lizard, Side-blotched Lizard, Leopard Geckos, Sonoran Tiger Whiptail, tarantulas, owls, bats, and shrews.
Question: I found a scorpion in the house, are there more?
Answer: There could be more scorpions because scorpions attract more scorpions. But it can depend on the time of year and age of the scorpion too. If you found a baby scorpion (tiny light colored scorpion) indoors, then there is likely a bunch of "scorplings" roaming close by. Female scorpions give birth to a brood of scorpion babies that ride on the mothers back for a couple weeks then go off on their own.
Scorpions are generally solitary in nature, but during cold winter months bark scorpions hibernate or nest together in large groups. So if you found a bark scorpion indoors at winter time there's probably a nest close by. It's time for professional scorpion control service!
Question: What plants repel scorpions?
Answer: Does lavender keep scorpions away? how about cinnamon and scorpions? There are a lot of myths when it comes to plants or plant oils keeping scorpions away or repelling them! Some of those myths include lavender and cinnamon. The only plant that we know actually repels scorpions is cedar oil.
Question: How do scorpions get upstairs?
Answer: The most common way that scorpions get upstairs is through vents coming in from outside. As you know, bark scorpions are excellent climbers and easily climb stucco walls outside and then on roofs. When scorpions come across a vent leading inside they'll feel a cool air flow which they are attracted to. When scorpions enter vents leading inside the house they usually fall through or crawl out of vents inside bathrooms upstairs. Screening vents really helps keep scorpions out up stairs!
Scorpions can also get upstairs by climbing walls and ceilings and through human transportation. Bark Scorpions are expert climbers of anything with texture to hold onto making walls and ceilings easy. If scorpions are on a blanket, or in a box etc. that get brought upstairs they are also brought upstairs.
Question: Why do scorpions like beds?
Answer: Scorpions like to climb and they like small cracks and crevices to hide in during the day. Blankets and sheets that hang down and touch the floor, or the wall, make it easy for scorpions to climb into bed where they find plenty of small spaces between blankets and sheets to comfortably shelter in during the day. Learn how to keep scorpions out of your bed when you can't use professional scorpion control services.
Schedule ONLINE
or TEXT 480-924-4111
Or Call 480-924-4111 & 623-455-5460
Delivering effective Scorpion Control in Mesa, Phoenix, Chandler, Gilbert, Scottsdale, Glendale, Queen Creek, San Tan Valley, Maricopa & surrounding areas