Phoenix Summertime Pests
There are many summertime pests in Phoenix Valley areas that can hamper our life, and they're most active during the summer!
Summertime isn't just for pools parties, beach trips, BBQ's, and vacations… It's also the time scorpions, and desert pests, thrive in the Phoenix AZ Valley heat. Pest Control is something we often only think about when pests are a problem… Don't be that guy!
Be prepared, and have no fear… Prevent pest infestations, and stings, with the professionals at Responsible Pest Control!
Scorpions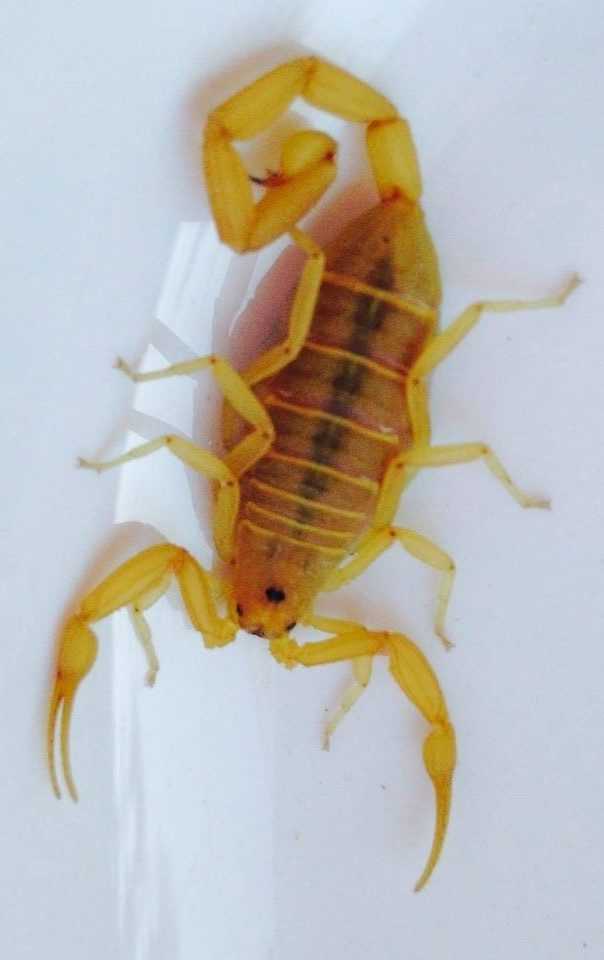 Arizona Bark Scorpions are the most venomous scorpions in the entire USA… And a very common pest to Phoenix Valley residents. Bark scorpions roam at night in hunt of a mate and a meal. This is when they often enter homes under doors, through wall voids, cracks and crevices. Keep scorpions away with Scorpion Pest Control service that kills scorpions, other bugs, and prevents infestations!
Roaches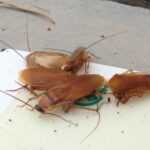 The sunny and warm Phoenix AZ climate lends a hand to a few types of Roaches who flourish in city sewers and neighborhoods. Often called "sewer roaches" because they come up through dry plumbing in sinks, tubs, and toilets. We also have German Roaches who infest warm moist areas like kitchens and bathrooms.
Roaches can be an alarming discovery inside homes as they carry disease causing bacteria picked up in the dirtiest places. But don't freak out if you find one inside… These guys infest neighborhood sewer systems and often enter homes from the outside too. They're easily controlled with regular pest control service!
Ticks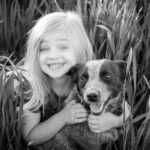 Yep… All those vacations, dog walks, and oleander bushes can bring ticks into your home and yard. Brown Dog Ticks are the most common ticks in Phoenix Valley areas. You could have guessed that they like dogs, and you're right they do, but if no dog is around they'll attach to other pets and people too!
These ticks will totally infest INSIDE homes if left unchecked. Although Brown Dog Ticks do not spread Lyme disease, they do spread other illnesses. Keep your pets and home healthy – prevent tick infestations by checking your dogs after outings or time spent with other pets, and help keep them away with specialized tick pest control!
Spiders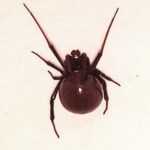 We have them too… Black Widow spiders are a common pest all over the US, and we are not immune! Black Widows seem to prosper in the Phoenix Valley's subtropical climate. Black Widow spiders lurk in dark spaces and high corners inside and out. Black Widows can be any where because of the way they spread.
They spin a balloon like web and FLOAT out in the breeze! Luckily they only do that as "spiderlings" or baby spiders. Can you imagine seeing a full grown Black Widow floating in the breeze? Black Widows can be eliminated and prevented to a degree with regular pest control services that treat sheltering areas and SWEEP down webs.
WOLF SPIDERS are another common pest living throughout the Valley! These spiders can be very intimidating as they get up to 2 inches long and seem like a small animal instead of spider. Wolf spiders have the ability to bite, but most often do not. Unlikely bites usually have a bee sing like effect.
Crickets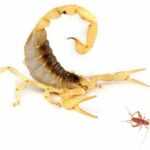 Some folks don't worry about a little cricket. Some people consider their nightly music comforting, and some do not. Whichever way you feel, crickets do attract scorpions. Crickets are scorpions all time favorite meal, and scorpion on the hunt may be attracted to areas with higher cricket populations ;)
You can control crickets with regular pest control, or at least cut down on them around your home and yard. If you don't want to use a Pest Control service, at least replace exterior light bulbs with yellow lights! They don't attract crickets like regular lights do.
Ants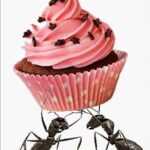 Weather you're allergic to ants or not, ants are never a welcome guest. However, there are by far more ants in the Phoenix Valley than people! Ants are a pest often infesting inside and outside, and regularly get into even sealed containers of food. There's nothing more annoying then those little tiny black ants, who won't go away! Ant control is an ongoing process instead of a onetime event.
Ant infestations are eliminated with regular pest control, but often return because they spread from yard to yard as they build new colonies underground!

Schedule ONLINE
Or Call 480-924-4111 & 623-455-5460
Providing Pest Control in Mesa, Phoenix, Chandler, Glendale, Gilbert, Scottsdale, Queen Creek, Maricopa, & ALL surrounding areas.