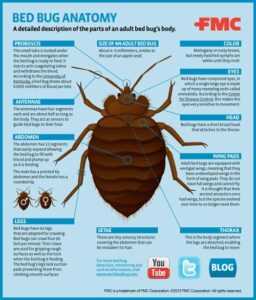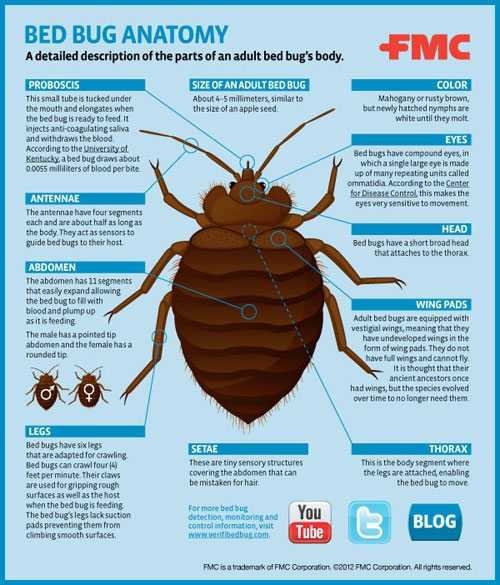 How to Identify Bed Bugs!
Size
Adult Bed Bugs are 1/4 inch long. Nymphs range in size between 1.3 mm to 4 or 5 mm.
Shape
Before Bed Bugs feed: they are flat, broad and oval in shape. After feeding, Bedbugs are swollen, and have an elongated shape.
Color
Nymph Bed Bugs are almost colorless. Before an adult bed bug feeds it is mahogany in color. After feeding, adult bed bugs are a reddish brown color.
Legs
Bed Bugs have 6 legs.
Antennae
Yes…Bed Bugs have 2 antennae.