How to Identify Bed Bugs
Identifying bedbugs correctly ensures correct and effective treatment because regular pest control does not kill bedbugs. EFFECTIVE bed bug pest control is specialized with different products and application methods.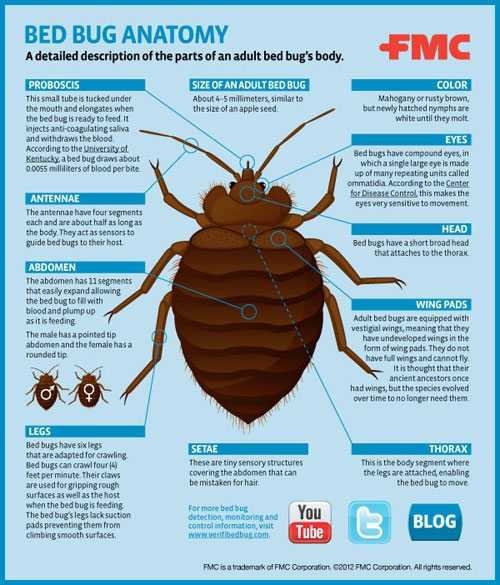 Size
Adult Bed Bugs are 1/4 inch long. Nymphs range in size between 1.3 mm to 4 or 5 mm.
Shape
Before Bed Bugs feed: they are flat, broad and oval in shape. After feeding, Bedbugs are swollen, and have an elongated shape.
Color
Nymph Bed Bugs are almost colorless. Before an adult bed bug feeds it is mahogany in color. After feeding, adult bed bugs are a reddish brown color.
Legs
Bed Bugs have 6 legs. And they can crawl fast for their size… Up to 4 feet per minute!
Antennae
Yes…Bed Bugs have 2 antennae. The antennae have 4 sections each. These help guide bed bugs to a food source (people).
Abdomen
The main body section or abdomen of a bed bug has 11 segments. Males have a pointed tip and females are rounded at the bottom.

Call 480-924-4111 Start Service Online > TEXT for Service
Delivering EFFECTIVE Pest Control in Mesa Phoenix Chandler Gilbert Scottsdale Glendale Tucson and surrounding areas!